87 Views
February 12th, 2022 12:00 AM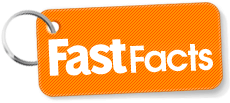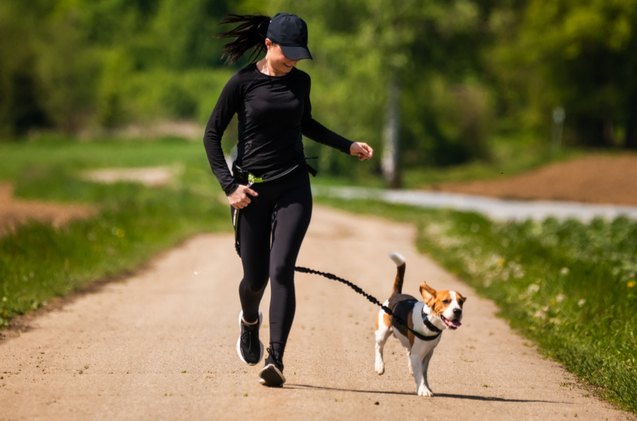 A hands free leash will ensure you have control over your pet at all times – without actually having to use your hand to maintain a firm grip. This is our selection of the best hands free leashes the market has to offer – read on to find a perfect match!
Every responsible dog owner should make sure that their pet is getting plenty of exercise on a daily level. One of the best ways to do this is to go on an enjoyable walk around the neighborhood. Your pet will love exploring the environment and you too can benefit from the light exercise. But keeping your pooch on a leash can be a strain on your hands, not to mention that keeps them occupied.
Hands free leash designs help free your arms and relieve the strain. This means no more pain from constant tugging, and a chance to hold your phone, grab a snack, or jog while keeping your pet on a leash. But choosing a quality hands free leash is no simple task. There are plenty of features to keep an eye out for to make sure that you get the right match – we've rounded up the best hands free leashes on the market to make that choice easier.
1. Editor's Choice: iYoShop Hands Free Dog Leash
There is nothing handier than having the free use of your arms when walking out with your dog. The traditional leash can really prevent you from eating, holding your coffee, or using the smartphone. This great and efficient design from iYoShop aims to make that a thing of the past. Thanks to the special belt that loops around your waist, your pet can walk freely by your side – tethered by the leash, while you're free to use your hands as you wish. The belt is secured with a quick-release buckle and is also additionally secured with two metal D-rings and a safety clip. The leash that attaches to the belt has two double bungees inside it, which helps to minimize tugging and to keep no strain on your dog's neck. It also has two built-in padded handles if you decide you need better control and you want to use it as a regular leash. Both features have reflective stitching to help increase visibility at night, and a nifty removable pouch helps you store all the tiny tidbits that you carry!
Pros
Extra padded grips
Double belt lock
Reflective stitching
2. Runner Up: Kurgo Multifunctional Hands-free Adjustable Leash
Hands free leashes are all about adjustability and ease of use. This nifty Kurgo design covers all the important features and makes walking a rewarding experience both for you and your pet. This 6-in-1 design is made from extra durable nylon material and can be adjusted for your personal needs and preferences. The belt loop is secured with an extra sturdy stainless steel safety clip and the leash is connected to your dog's harness. The leash is covered with reflective material that helps increase visibility in the evening. Besides the hands-free use as a belt, you can adjust the leash for five other uses, including a double dog walker, classic 6-foot leash, stationary tether, courier style leash, and a short 3 feet training leash.
Pros
Extra secure stainless steel clip
6-in-1 design
Padded handle
Cons
Carabiner clip can be problematic
3. Customer's Choice: oneisall Nylon Hands Free Dog Leash
A hands free design doesn't necessarily have to be complex to do its job. This simple, straightforward design gives you a hands free experience without any bells and whistles. The leash is made from highly durable nylon material and features double stitching and stainless steel fittings. The belt is made with a simple loop that is secured with a safety clip and a metal D ring. With that, you can attach the belt around your waist or around your shoulder, depending on your preference. There is also an added grip for classic leash use, and it is padded with soft velvet material for extra comfort. This is one of the more affordable hands free leashes out there – great if you want to try out if this leash style is a good fit for you.
Pros
Double stitches at key points
Secure safety buckle
Versatile
Padded velvet grip
4. Best for Jogging: Sparkly Pets Professional Harness Leash
Jogging is a great way to stay fit and start off the day on the right foot. But it is also an ideal time to take your dog for a walk. How to combine the two? With this superb hands free leash, of course. This design fits securely around your waist and is attached with both a safety quick release buckle and a pair of metal D rings with a safety clip. Once attached it guarantees safety. The leash features a bungee design, which ensures that no matter how hard your dog pulls, the leash won't abruptly tighten and hurt them. The whole design also sports two unique handles, for when you need to keep your pet close to you or walk them the traditional way. Added reflective stitching helps with visibility in the evening, and you can even choose from many different colors to suit your own style!
Pros
Efficient bungee design
Reflective stitching
Good choice of colors
Cons
Could absorb shock better
5. Best with Storage: Shine Hai Retractable Hands-Free Dog Leash
This nifty hands free leash is ideal for any outdoor adventure as it doesn't just free your hands from the leash – but your phone, wallet, and any other tidbit you take with you on the go. Shine Hai's design is completely adjustable to fit any person and fits around your waist with a quick-release safety buckle. Its best feature is the several carrying pouches in the front. These help you pack your water bottle, phone, earphones, and any other thing you'd want to have close at hand. The 60" leash can extend to 70" thanks to the bungee material inside it. This gives your pet some reach to explore but also removes the threat of tension on their neck. And even if you are adventuring in the darkness, there is no need to worry: reflective safety stitching and bright colors will make you easily visible both day and night.
Pros
Can be used as a standard or hands free leash
Several pouches for your essentials
360-degree rotary clip
6. Best Adjustable: The Buddy System Adjustable Hands Free Leash
It is important to be able to adapt the hands free leash to both your and your pet's needs and preferences. That's why adjustability is a crucial part of the design. The Buddy System offers a seemingly simple design that's actually quite clever and versatile. It is made from a single-layer durable nylon material that can survive plenty of wear and tear and vigorous pulling. The leash features a belt that goes around your waist and is secured with a quick-release buckle. Both the leash and the belt feature several adjustment clasps, which means that you can adjust the diameter however you want. One added D-Ring helps you attach your keys or even another leash if you happen to have two dogs. One hands free leash does it all!
Pros
Versatile
Efficient yet simple
Your pet has 360-degree freedom of movement
Cons
Clips could be more durable
7. Best Dual Handle: Tuff Mutt Dual Handle Hands Free Dog Leash
Even if you opt to use a hands free leash for a more freeing experience, it is nevertheless important to have two added handles included for better control in case of emergency. Tuff Mutt offers a classic hands free leash design, boasting the use of durable nylon and stainless steel safety fittings. The belt attaches to your waist and the leash has an added bungee material for no violent tugging. And added to it are two nifty hand grips at different positions. They allow you to take control of your dog if need be – one is a regular leash grip, while the other is a close grip for maximum control and safety. This feature gives you peace of mind even when your hands are not on the leash. Knowing that you can react and regain control in any situation is comforting for every dog owner.
Pros
Double stitching
Reflective stitching
360 degree of movement
8. Best for Night Use: YIHATA Reflective Stitching Hands Free Leash
Not everyone's an early bird. Plenty of dog owners are night owls! And that means that late-night walks and jogs are a key part of a regular routine. But that brings along a lot of risks. To make night walks enjoyable, you need to look after your safety. This YIHATA hands free leash includes great reflective stitching. This material makes your pet and you easily spotted in the darkness, so car drivers can be aware of your presence at all times. The leash features a belt to go on your waist and plenty of sturdy metal fittings and safety clips. One great feature of this design is the bungee cord. It helps with the shock-absorbing qualities of the leash, and extends it from 50 to 80 inches! This means that no matter how energetic your pet is, accidental injuries and neck strain won't occur. Enjoy that night walk and the peace of mind you need.
Pros
Superb shock absorbing bungee cord
Great visibility in darkness
Durable
Cons
No 360-degree movement for your pet
9. Best for Bicycle: Videosystem Hands Free Bike Dog Leash
Leashes are not used exclusively for walking or running – some of them can be used while cycling. You can help keep your dog healthy and energized even while you have a casual bike ride. With this smart design from Videosystem, your pet can lightly jog beside you while you pedal along. This concept features a sturdy metal bar that is attached to your bike's seat. At its end is a leash made from durable nylon and featuring a bungee cord. This allows your pet limited movements by the bicycle – they'll enjoy their freedom, but will still not be in danger of oncoming traffic. The bar features added non-slip padding that keeps it in place at all times. Some simple screw-tightening and you and your pet can be ready for a new biking adventure.
Pros
Very durable
Bungee leash
Keeps your pet close by and away from traffic
Cons
Bungee can stretch out after a while
Are Hands Free Leashes Safe to Use?
A lot of dog owners firmly believe in the good old "hands-on" experience. This means that as long as they have a grip on the leash, they have control over the situation. While this is certainly correct, it does not mean that hands free leashes aren't equally as safe.
Even if you are not using your arms in a hands free leash design, you are nevertheless using your body to maintain control. These designs usually rely on a nifty waist belt to which the leash is attached. This places the point of control to your waist – the point of your stability on the ground. This means that your dog can't tug you around as they please. To do so, they now have to move your entire body from its center of stability – and that's not as easy as tugging just your arms.
Besides this, most hands free leashes employ a bungee cord in the design. This guarantees that your pet won't get hurt even if they tug unexpectedly and hard. The bungee absorbs the shock and limits the pull on your body too. Of course, the leashes are all secured with safety clasps, quick-release buckles, and stainless steel fittings, making them super secure and great fun to use.
And when you want that extra hands-on control, you can rely on the added handgrip to bring your pet closer and under your guidance.
We are committed to finding, researching, and recommending the best products. We earn commissions from purchases you make using the retail links in our product reviews. Learn more about how this works.

Angela Vuckovic
A proud mama to seven dogs and ten cats, Angela spends her days writing for her fellow pet parents and pampering her furballs, all of whom are rescues. When she's not gushing over her adorable cats or playing with her dogs, she can be found curled up with a good fantasy book.
More by Angela Vuckovic
Published February 12th, 2022 12:00 AM