79 Views
Can TV For Your Dog Actually Ease Anxiety?
August 30th, 2023 6:12 PM
We're committed to finding, researching, and recommending the best products. We earn commissions from purchases you make using links in our articles. Learn more here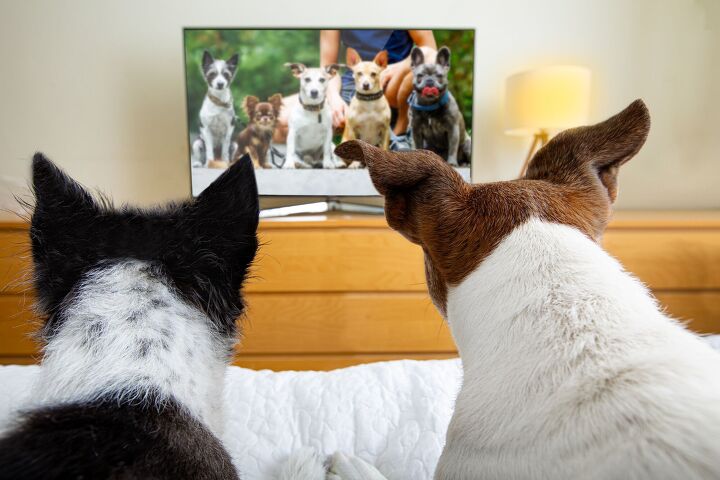 We all love television entertainment, but have you ever considered that your canine companion might appreciate their own curated TV experience? Enter DOGTV, a unique service that takes television to a whole new level—tailored specifically for dogs. Offering 24/7 streaming designed to alleviate your pup's stress and anxiety, DOGTV isn't just a TV channel; it's a dedicated canine wellness brand.
There are numerous apps offering videos for dogs, but DOGTV sets itself apart with its scientifically designed streaming content. Subscribers gain access to a 24/7 live stream, complete with calming music and video scheduled around a dog's daily cycle. This isn't just a regular TV channel repurposed for dogs; it's an entire experience built around the canine perspective.
DOGTV aims to improve the lives of dogs everywhere. It serves as not just an entertainment brand but also a pet and wellness brand. Their mission is focused on alleviating stress and anxiety in dogs, helping them feel calm and entertained throughout the day. It offers programs that feature playful animated sequences, other dogs, and animals to keep your canine from getting bored and to provide mental stimulation.
The service isn't exclusively for our four-legged friends. The channel also features a range of educational and entertaining programs for pet parents. Some of the offerings include "The Dog Chef," "Dogs A-Z," "Things We Woof About," and "Meet The Breed."
Interested in trying out DOGTV? Get a discounted lifetime subscription. Published August 30th, 2023 6:12 PM