120 Views
Dog Theft is On the Rise: Keep Your Best Friend Safe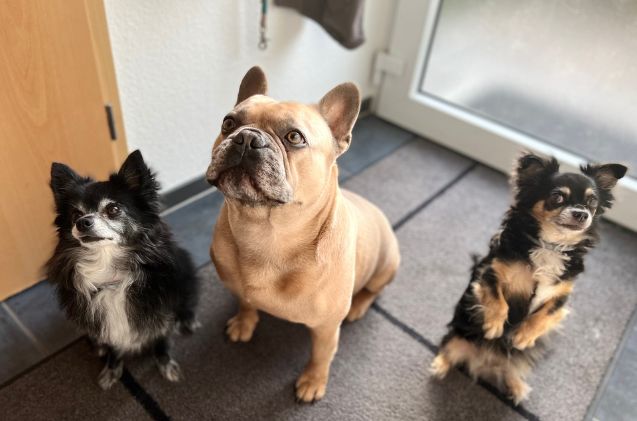 In recent years, there has been a concerning trend spotted by many pet professionals. As the demand for pets increased throughout the pandemic, so did the number of reported dog theft cases. As the world returned to normal, the dog-napping rates continued to rise. Beloved dogs are being taken from homes, yards, vehicles, or even on walks.
But why is dog theft so common, and what can you do to keep your dog safe?
How Many Dogs Are Stolen in the United States?
There is no reliable number that accounts for all dog thefts across the United States because dogs are viewed as property in the eyes of the law. Dog theft cases are included in the greater property theft count. But animal experts and non-profit organizations estimate the number to be around two million dogs stolen in the United States every year.
Dog Breeds That Are Most at Risk
While any dog is at risk of being stolen, there are some factors that could increase the risk for your pup. Purebred dogs are the most popular targets as they are in higher demand and can be sold for a more significant profit than mixed breeds. The same logic can be applied to a dog's age, with puppies being the most valuable.
Smaller dogs are often targeted as they are easier to steal unnoticed and are seen as more adoptable than larger dogs.
The American Kennel Club identified six breeds as being the highest risk for theft, including:
German Shepherd
Labrador Retriever
Siberian Husky
Yorkshire Terrier
Shih Tzu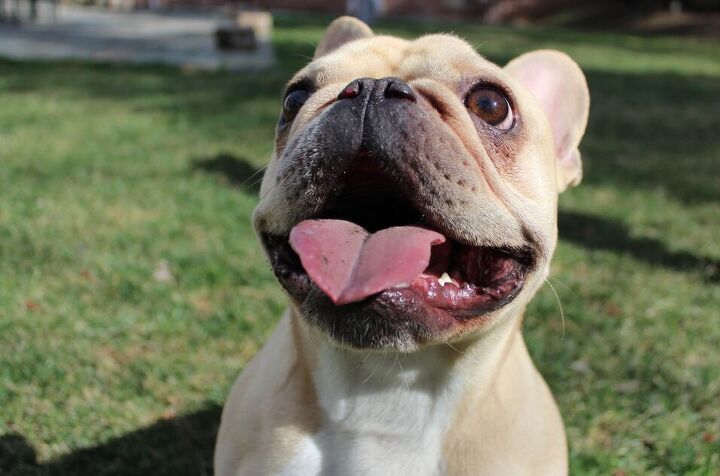 5 Tips to Protect Your Dog
Luckily, there are steps that you can take to lower the risk and keep your dog safe. But remember, none of these tips are guaranteed. There is no substitute for keeping a watchful eye on your pup anytime they are out of the house – whether in the yard or at your local dog park.
Never Leave Your Dog Unsupervised
It only takes a few short minutes for a thief to grab your dog when you're not looking. Never leave your dog alone in the yard, even if your yard is fenced.
When shopping, it's best to leave your pup at home. A thief won't think twice about breaking your car window or snatching your dog from where they wait tied up outside the store. These are high-risk situations that can easily be avoided.
If you are at a dog park or other off-leash area, always watch your pup carefully.
Ensure Your Dog Has Proper ID
If your dog is stolen, proper identification will significantly increase the chance of them being returned to you safely. The most effective form of ID is microchipping. Your dog's ID tags can easily be removed and discarded, but the microchip will remain to allow for identification if they are brought to a shelter, rescue, or veterinarian.
Get Your Dog Spayed/Neutered
Unaltered dogs are more enticing for dog thieves. Backyard breeders and puppy mills often purchase these dogs to make an income. By spaying/neutering your dog, you lower their value in the eyes of a thief.
Consider a Colorful Hair Style
Creative grooming styles using colorful hair dye are fun but may also serve a functional purpose. Dying your dog's fur a bright color helps to make your dog easily identifiable. Thieves target dogs they can steal and sell quickly without being caught. That bright blue tail or pink streak on your dog's chest presents a complication that will discourage wannabe thieves from even trying.
Make Sure You Have Proof of Ownership
Locating your dog or identifying the dog-napper is only the first step in bringing a stolen dog home. If you need to involve the local authorities to get your dog back, they will want proof of ownership to verify that the dog is legally yours.
Documentation to have easily accessible for a situation like this includes adoption paperwork/proof of purchase from your breeder, licensing documentation, veterinary records, and recent photographs. Having your dog's microchip information up to date will also help to prove your claim.

Britt
Britt Kascjak is a proud pet mom, sharing her heart (and her home) with her "pack" which includes her husband John, their 3 dogs – Daviana, Indiana, and Lucifer – and their 2 cats – Pippen and Jinx. She has been active in the animal rescue community for over 15 years, volunteering, fostering and advocating for organizations across Canada and the US. In her free time, she enjoys traveling around the country camping, hiking, and canoeing with her pets.
More by Britt
Published May 17th, 2023 12:21 PM