6 Views
EzyDog's Zero Shock Dog Leash Absorbs Lunges, Pulls, and Yanks
September 18th, 2017 12:00 AM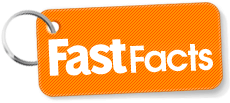 Perfect for dogs who have their own agendas while walking, EzyDog's Zero Shock Dog Leash absorbs pulling and yanking while helping minimize neck and throat damage.
Walking a dog can be like driving a car in the city during morning rush hour; lots of sudden, unexpected stops and starts. Let's face it, even a fully trained dog can react if a squirrel suddenly darts out, another dog approaches, or he picks up a smell that he just has to stop and check out. These reactions can range from a subtle tug to a full-on lurch in any direction but the one you want to go in, and over time, this constant pulling and yanking can damage not only his neck and throat but your arm and shoulder joints. It's time to take EzyDog's Zero Shock dog leash along on your next walk.
A solution to these frustrating walk-and-balks, EzyDog's Zero Shock dog leash acts like the shock absorbers on your car. The secret is Zero Shock Technology–a shock absorbing component that drastically reduces strain and pull on dog and owner. Here's how it works: while the leash is made from EzyDog Soft Touch Webbing, it also features a unique shock absorbing component in the middle that resembles an accordion or bungee cord and actually cushions the impact of any sudden jerking motions for both you and your pooch.
Related: Pros and Cons: The Collar vs Harness Debate
Your end of the lead includes a larger, comfortable, waterproof neoprene handle that reduces strain and pressure on your hand and makes walking or running with your dog a much more enjoyable experience. In fact, this is a great leash for both dogs-in-training and those fully trained. It's manufactured from top quality materials and includes reflective stitching for those nightly jaunts as well as a handy accessory D-Ring that allows you to attach your keys (or poop-pouches) to the lead.
Available in a 25- or 48-inch leash design as well as the popular harness format, your pooch will be leading his pack by sporting some of the top color trends including black, blue, chocolate, candy, orange, red, bubble gum or purple. The 48-inch lead is also available with an extra handle positioned near your pup's collar to give you quick and secure control as needed.
We're really digging this leash – EzyDog combines comfort, control, and protection, while giving us style and quality we crave on our dog walks. And with an affordable price of $30, the EzyDog's Zero Shock dog leash is a smart purchase for years of safe and enjoyable walks and runs!

Mary Simpson
Sharing space with three seriously judgy Schnoodles and two felines who prefer to be left alone. #LivingMyBestLife
More by Mary Simpson
Published September 18th, 2017 12:00 AM