81 Views
Play With Your Dog From Anywhere With the GoBone Remote Control Toy
We're committed to finding, researching, and recommending the best products. We earn commissions from purchases you make using links in our articles. Learn more here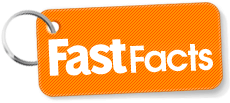 Are you stuck at a go-go-go, 9-to-5 job while your dog is all alone and stuck at home? Your pooch will go mental for this interactive toy that keeps dogs mentally and physically stimulated.
While getting a dog is a wonderful decision that will grant both you and your pup many years of happiness, you also have to remember that it's a lifelong commitment. When you're at home, there's no problem – you can play together, walk together and spend quality time with one another. But those bills have to get paid and you have to go to work. Your dog is home alone, waiting patiently until you return. How if you could play with your dog remotely from work until you got home? Okay, maybe not all day, but just enough for a coffee break a few times a day? If this sounds like fun to you and your dog, you need to check out the GoBone.
The GoBone is a dog toy that can be controlled or can be left turned on for your dog to play with while you're away. Unlike some other remote-activate dog toys, this one uses a few pieces of kibble to keep your dog interested and it also moves around completely on its own.
Related: Pawly Lets You Play With Your Pet Even When You're Not Home
The GoBone has two wheels (where the food is also conveniently stored) to move about your home and exercise your dog on its own accord using its autonomous mode. Its behavior is customizable to your dog's age, weight, breed, and play style so even the most timid of dogs will fall head-over-paws in love with the GoBone. If you suddenly have the urge to play with your pooch while you're at work on your break, the app will allow you to maneuver the GoBone from wherever you are.
Best of all, the GoBone parts are completely dog-friendly and replaceable. When your four-legged best friend has chewed most of the toy up or you want to have something new, simply remove the wheels and the shell and slide GoBone's core into the new shell and wheels – it couldn't be more easy!
Related: CleverPet Game Console is "Woof-Fi" Fun For Your Dog
Not only is GoBone great for dogs who spend many hours alone, but it's also wonderful when you get home and are simply too tired to have some fun time with your dog. It is also useful when your pooch requires some mental and physical stimulation but the weather outside is far from pleasant (perfect for states with long winters!).
This product is also a wonderful way to shelter dogs to become more adoptable. After a few weeks or even months of being in a shelter, some dogs begin to recluse. Pet parents looking to adopt a happy, energetic dog. The GoBone will give these dogs an opportunity to showcase their best side by constantly playing, gnawing and being more active overall, therefore being more appealing to potential adopters.
After over 1,000 hours of testing the GoBone in shelters, this interactive dog toy is now on Kickstarter. They have reached more than half of their goal already, but still need a good $25,000 in order to make the GoBone become a reality. In order to receive a GoBone, backers need to pledge a minimum of $149 with the estimated delivery being December of this year. We sure do hope this toy gets the pledges they need in order to make this dream come true!

Published June 4th, 2016 12:00 AM