648 Views
Best First Aid Books for Pet Parents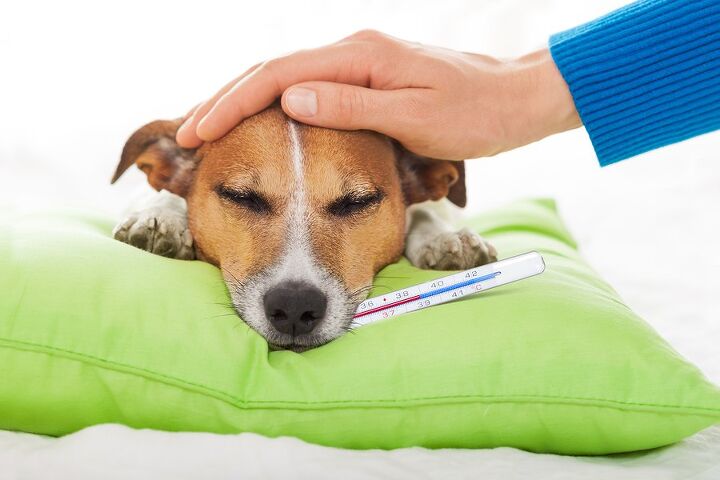 It never hurts to be prepared for an accident. Have all the info that you need on hand with our top picks for the pet first aid books to own.
Whether you and your pooch are the outdoorsy type who thrive on hikes and games of extreme Frisbee, or are home-bodies who enjoy a snuggle on the sofa and a car ride over a walk, it's inevitable that at some point you're going to be googling the phone number for the local emergency clinic or reaching for the first-aid box. Yes, if it can be eaten or stepped on, if it bites or stings, our pooch will find a way to come in contact with it. And when it happens, help can actually be closer than you thought.
Given the plethora of first aid books and websites that cover every disease known to man (and dog) we decided to short list those that cater specifically to our four-legged family members and that offer simple, practical advice for the non-medically-trained.
In no particular order, here are the top five First Aid books for dogs:
1. Editor's Pick: The First Aid Companion for Dogs & Cats
Class this next one under the "everything you ever wanted to know about…" heading. The First Aid Companion for Dogs & Cats delivers the basics in first-aid such as how to clean a wound and make a splint as well as identifies which over-the-counter meds can help or harm your pet. The author further gives tips on how to stock your own pet emergency medicine chest and identifies many of the more common injuries and conditions.
2. Runner Up: Field Guide to Dog First Aid: Emergency Care for the Outdoor Dog
For the true outdoorsy type and their sporting dog, the Field Guide to Dog First Aid: Emergency Care for the Outdoor Dog touches on everything from how to deal with heat stroke to tackling snakes bites, broken bones and even gunshot wounds. Naturally this Swiss-Army Knife of first aid manuals is sized to be pocket-friendly and carried with the owner when out in the wild. It identifies not only treatments but also symptoms of a dog in distress.
3. Best Basic: Pet First Aid: Cats & Dogs
If your pet typically ventures no further than his own back yard, the Pet First Aid: Cats & Dogs is the perfect addition to your living room shelf. This handy book tackles emergency issues such as CPR, choking, poisoning, bleeding, and trauma, providing the pet owner with guidance on how to control the situation in advance of seeking emergency treatment.
4. Best-Seller: Dog Owner's Home Veterinary Handbook
One of the original guides to pet healthcare is the best-selling Dog Owner's Home Veterinary Handbook; the go-to reference book for pet owners for more than 27 years. Revised and expanded, the new fourth edition is fully illustrated and includes step-by-step instructions on how to handle common canine ailments while encompassing everything from care to nutrition to holistic treatments.
5. Best for Kids: Pet First Aid for Kids!
By Denise Fleck and Sandrina Lee
Pet First Aid for Kids! makes a great gift for a child that got their first puppy or kitty or a kid that aspires to be a veterinarian when they grow up and love animals more than anything else in the world. Written in a simple language that's easy to understand for kids 8 years of age or older, this handy first aid book is chock full of useful and life-saving tips for the budding pet parent learning how to properly care for their new family member. Pet First Aid for Kids! covers all the basics and beyond that: it will give your kid helpful information on handling emergencies such as choking, allergic reactions, bee stings, bleeding, heat strokes, and much more.
Not only does this first aid book outline the potentially life-saving steps you'll need to take before taking your pet to the veterinarian's office, but it is also filled with detailed photographs. Everything a kid needs to learn how to care for their four-legged sibling in a case of a medical emergency- and to help you brush up on some things, as well!

Mary Simpson
Sharing space with three seriously judgy Schnoodles and two felines who prefer to be left alone. #LivingMyBestLife
More by Mary Simpson
Published July 9th, 2021 12:00 AM