13 Views
Curio Custom Litter Box is The Cat's Meow
September 7th, 2016 12:00 AM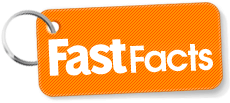 We all know that cats can be particular about their litter boxes. But your kitty will have nothing but happy purrs with the Curio Modern Cat Litter Box.
Ellen Perry Berkeley once said, "As every cat owner knows, nobody owns a cat."
Oh, but we sure do 'own' cat problems!
For instance, if you are the human that belongs to any cat, you are well aware that a litter box is not necessarily the best showcase piece. A necessary evil, you have to think about where to put the ugly box, and more, how to make your finicky feline be okay with your decision.
Related: What Is the Best Cat Litter For Your Cat?
Cat-lovers and founders of the Curio Modern Cat Litter Box Heather and Damian decided to tackle the problem of an unsightly litter box, and we have to tell you, the Curio is the cat's pajamas. It's handcrafted (in the USA) from real wood so it is a modern piece of furniture that you proudly show off that can also serve as a functional (and fabulous!) cat litter box.
The Curio design comes in three styles–Maple, Walnut and Patterned Walnut, and is so versatile! Not your typical cat house, it looks like it was designed to be a piece of furniture in your home, not a private pet palace for your cat. Should you choose to use it as the litter box as well, you eliminate the issue of an ugly box somewhere in your home, while giving your feline friend the privacy (and protection) she craves when doing her business. The easily removable lid of the Curio makes the hated chore of cleaning the cat box easy peasy! If you choose to buy the Curio Litter Liner, which was specifically designed to be used with the Curio (though most standard size litter pans would work), you'll surely be impressed with the 10″ high walls–virtually stopping that beloved litter from flying all over the place!
Our friends at Curio are so convinced that the Curio will bring more grins than a Cheshire Cat, they are offering a 30-day money back return policy. We're pretty sure that that alone could dog your cats, but we're more sure that your cat loving the new digs (and box!) will seal the deal!
Related: Five Ways To Go Green With Your Cat
To buy your very own Curio (prices start at $199), or for more information, check out their website, or Etsy site. And oh, tell them your cat sent you…she would if she could!

Published September 7th, 2016 12:00 AM