12 Views
How to Create a Successful Pet-Friendly Office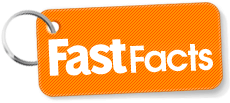 Everyday can be "Bring your Dog to Work Day." Send this infographic to your boss and set your workplace up for success with tips on how to create a pet-friendly office.
We've all seen those stories about people who bring their animals to work. It's a great idea that can actually work, in real life, with a touch of planning and foresight.
Before you get set up a cubicle for your dog or cat, no pet should set paw in the door until your workplace has a written policy. It needs to outline what's allowable and what's not, what rules must be followed, and what consequences will happen if things don't work out. Those discussions should include what to do in the case of people who may have allergies, as well as where and when pets are allowed, and where they can't go. You'll also have to do some research as local or state ordinances or laws may already have limitations in place regarding pets in the office.
Along with workplace rules, it's imperative that you take a hard look at your pet, too, to make sure they are a good fit for a social situation that may not always be predictable from one moment to the next. If your animal is likely to be disruptive, they're probably not a good office fit, no matter your workplace policy.
We find that pictures can sometimes tell a better story than we can – so take a gander at this infographic from Petco that'll help get your office pet friendly.

Amy Tokic
Amy Tokic, Editor of PetGuide.com, is a passionate animal lover and proud pet parent of Oscar, a Shih Tzu/Chihuahua cross, and Zed, a Japanese Chin. Her love of animals began in kindergarten, when she brought her stuffed dog Snoopy into class with her every day. Now, she writes about her adventures in pet ownership and tirelessly researches products, news and health related issues she can share with other animal enthusiasts. In her free time, Amy loves perusing used book and record stores, obsessing over the latest pet products available and chasing squirrels with wild abandon (a habit attributed to spending too much time with her pooches).
More by Amy Tokic
Published July 29th, 2016 12:00 AM