9 Views
Norm the Pug Takes Over Instagram Thanks to Photographer Dad
November 10th, 2016 12:00 AM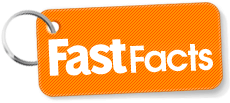 Meet Norm. He's an adorable pug with a pretty amazing fan base thanks to the pictures his dad, photographer Jeremy Veach takes, and he shows us that living the Pug Life ain't half bad!
Jeremy Veach, Seattle photographer, husband and father of two adorable girls wins the internet as he shares the best pictures of his Pug, Norm. Norm was eight-months old in 2012 when Veach adopted him and they were instant BFFs. Veach, ever the photographer, has been photographing Norm for as long, and has created quite a stir on Insta with over 337k followers!
Related: 18 Pug-licious Presents For Pug Owners
Veach says he's been inspired by other dog-loving photogs who share their pups with the world, and he started taking pictures of Norm in all sorts of poses and locations. Some favorite Norm poses are his 'selfies,' and Veach takes pictures that just show off how it is to live the Pug Life. Norm always happily obliges his Papa, even when Veach may interrupt a nap or ask Norm to wear some silly mask, and the pay-off pictures clearly prove Norm is loving life.
I mean, after all…he didn't choose the Pug Life….the Pug Life chose him and we just get to follow along!
Role-Playing takes on a new level…
Clearly, Norm is a dog who appreciates the view!
But, he's not afraid to show he's a little bit of a rabble-rouser!
Shhhhhh….he's undercover!
Thanks for making us smile, Norm!

Published November 10th, 2016 12:00 AM