13 Views
Petco's New Store Is A One-Stop-Shop for Pets and Their Pawrents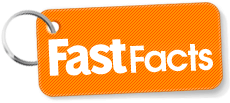 The pet retail giant opened the doors of their first PetCoach store, a one-stop shop to take care of your pet's every need, from food to grooming.
Pet parents want only the best for their four-legged babies, and they're not shy about it. Current trends indicate that US pet owners are spending big bucks on their precious furballs, whether it's on specially formulated diets or on simply pampering their pets with cute accessories and newest digital gadgets. To ensure pawrents could have a place where they could get a complete pet care experience, Petco launched their first PetCoach store in San Marcos, California.
Some of you might already be familiar with
PetCoach
concept, as it is already a popular, veterinary-led online platform where pet owners could get answers and advice they need from real experts, as well as gain access to tons of valuable information and educational content. But, there are some things you can't buy online- and that's especially true when it comes to our pets. For instance, unless you've versed in
dog grooming
yourself, chances are that you'll have to get an appointment with a professional to get your pooch pretty. Petco recognized that, while we all love the ease of online shopping, as pet parents, having a brick and mortar location where we could get literally everything we need for our pets, including veterinary services, could actually make everybody's lives easier.
In the first PetCoach store, a third of the space houses carefully curated pet products, such as high-quality foods and supplies, and the other two-thirds are reserved for various pet services. Currently, these include grooming, training, veterinary care, nutrition consultations,
daycare
, self-wash, mobile vet house calls and dog walking, all in one place. The idea behind the project is to offer complete care, and provide both products and services that had been backed and approved by vets. You'll find only premium pet nutrition brands here, that have been vetted by experts and be able to get advice and education directly from licensed veterinarians.
The perks that are available on-site are perfectly complemented by the digital component of Petco's new complete pet care experience. Online, pawrents will be able to create pet profiles, book in-store service appointments and order merchandise, get tailored reminders, and much, much more. There's also been talk about a monthly membership- for $9 a month, you'd get a number of free veterinary visit on a yearly level, as well as great discounts on the store's merchandise.
What do you think? Is a brick and mortar one-stop shop for your pets something that you're excited about, or will you stick with your current providers?

Angela Vuckovic
A proud mama to seven dogs and ten cats, Angela spends her days writing for her fellow pet parents and pampering her furballs, all of whom are rescues. When she's not gushing over her adorable cats or playing with her dogs, she can be found curled up with a good fantasy book.
More by Angela Vuckovic
Published July 25th, 2018 12:00 AM