3 Views
Take Advantage of Canadian Pet Prime Day Deals!
We're committed to finding, researching, and recommending the best products. We earn commissions from purchases you make using links in our articles. Learn more here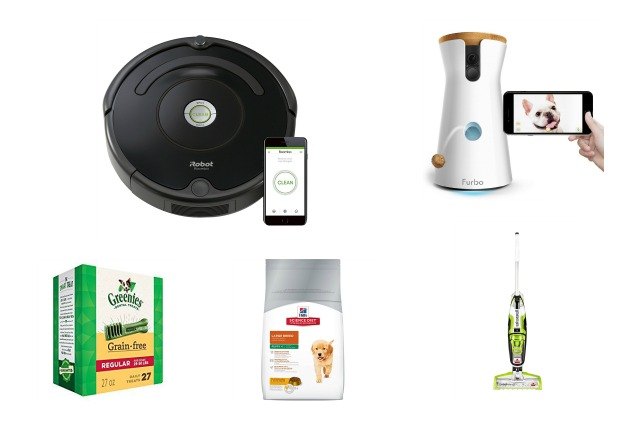 It's our favourite day of the year—Amazon Prime Day. We're psyched to share the stuff we found for our furry friends, available only in Canada.
Amazon makes Prime Day just about as exciting (okay, maybe a bit more even!) as Black Friday/Cyber Monday, and with some of the deals we found, we think you'll agree! Dog food at 30% off? Treat tossing cameras, too? Yes, yes, and more yes! Check out these babies before the deals run out!
And, no worries if you don't have a Prime Membership! Amazon is offering a 30-day free trial membership and that means you can see what the awesomeness is about today–after these deals, we think you'll be hooked like we are!
1. Hill's Pet Food and Treats: 30% Prime Day Savings
All the Hill's/Science Diet foods and treats are 30% off, which makes it a great time to stock up on some of those foods and treats that your furbabies love. Whether you're looking to supplement your senior's diet, control hairballs, give your puppy/kitten the best start in life or just let them know you love them with the delicious taste of yummy jerky, this discount is rocking! You can even take advantage of Prime Day Deals today and set up an easy subscribe and save schedule for future savings!
2. iRobot Roomba Robot Vacuum – Alexa Enabled: 35% Prime Day Savings
2. iRobot Roomba Robot Vacuum – Alexa Enabled: 35% Prime Day Savings

Pet lovers are singing at this 35% savings, particularly those who have any of the Amazon Alexa Echo products! You can use the app to schedule and clean your floors with the magic of a robotic vacuum from the top name in robotic vacuums and you can order Alexa around too, if that's what floats your boat. The 671 Roomba has a 3-stage cleaning system and dual multi-surface brushes so it really does a job on dog hair, the dirt they bring in and even the littlest crumbs left over from their food. (What, only my house?) The auto-adjust cleaning head goes back and forth between hard and carpeted floors and you'll be shocked at how much this baby picks up day after day.
3. Select Greenies Pet Dental Chews: 40% Prime Day Savings
3. Select Greenies Pet Dental Chews: 40% Prime Day Savings

Greenies! Greenies! The beloved treats for cats and dogs are on sale at 40% off and your furbabies are going to be so glad you stocked up! Your pets won't even know that they're the number one vet-recommended dental chew for home and that they are protecting them from plaque and tartar buildup and giving fresh breath at the same time! Winning!
4. Furbo Treat Tossing Dog Camera: 30% Prime Day Savings
4. Furbo Treat Tossing Dog Camera: 30% Prime Day Savings
You know those things we tell you about and you think, "Man, that's so cool! I'd love for my dog to have that!" but then you wonder if you can chunk that much money out? (Again, only me?) Well, wonder no more, because the Furbo Treat Tossing Dog Camera lets you interact with your dog and give him or her treats from anywhere, and it's 30% off!! That's a massive cut for such a cool pet camera/treat dispenser, but more? It's 30% off of peace of mind for you when you can't be there with your dog, and we pretty much all know that's priceless. Actually, since it's Prime Day? It's priceless… minus 30%.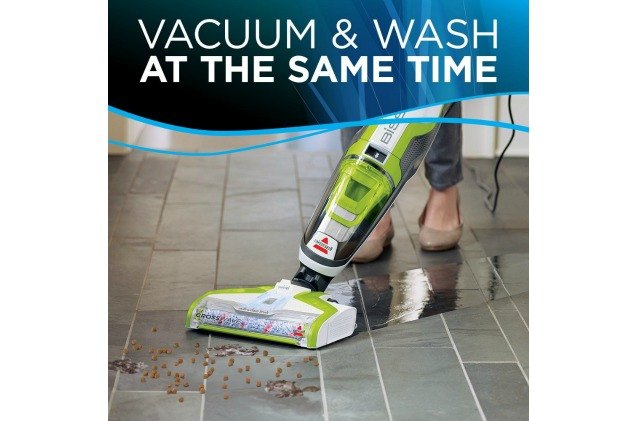 We know our little furballs can make messes on our floor sometimes; whether it's a potty accident or they're just slobs when they eat! That's why the Bissell CrossWavey Hard Floor Vacuum and Wash is so popular with pet parents. It cuts floor-cleaning time down so much because you can use the same machine for vacuuming and mopping and it's on sale for 25%! It's a floor cleaning machine your pet will love because them making a mess on the floor won't be a big deal anymore.

Published July 16th, 2018 12:00 AM