77 Views
Top 5 Fall Deals Your Pet Will Flip For
October 3rd, 2020 12:00 AM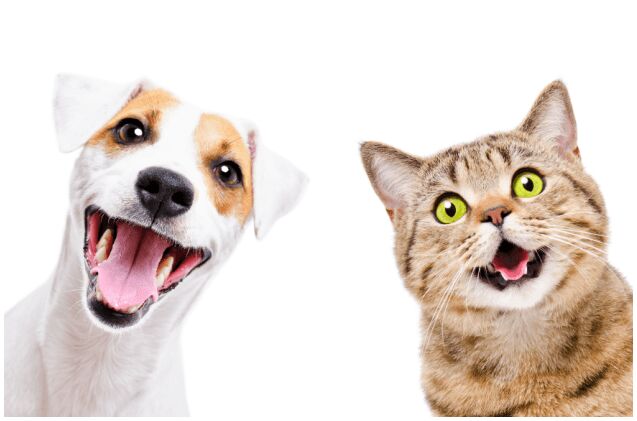 Fall is here, and with it, the deals on great pet products start coming in. It's an awesome cycle–leaves fall, prices drop and our pets rake in the benefits. Here are the top five deals for pets we've found.
PetSafe DrinkWell Cat and Dog Water Fountain
This is one of our all-time favorites for both cats and dogs and right now, it's nearly 20% off. It holds 168 ounces (over a gallon of water) and encourages drinking for both your dogs or cats because it has a free-falling stream.
You can trust that the water stays fresh because the replaceable carbon water filter not only makes it taste better for your pets but keeps bacteria away too.
Because it holds so much water, you'll spend less time refilling the 'water bowl' and your dog will be able to stay hydrated as he or she should. You can customize the pump flow to be just right for your pet, and it's BPA-Free and easy to clean on the top-shelf in the dishwasher. PetSafe has been taking care of keeping pets healthy and safe since 1991, and this is one of those items you can't believe you went so long without.
Tooge Wireless Pet Camera
If you've been wanting to get a pet camera for your dog or cat while you were not able to be home with them, this is the time! The Tooge Wireless offers fast and easy 2.4G WiFi connection using either an iPhone or Android smart device app. You can access your pet 24 hours a day, 7 days a week from anywhere, talking to them and calming them as you do.
The Night vision is awesome because of the Intelligent IR-Cut switch that will offer up to 16 feet of quality clarity in the blackest of night. You'll be able to just turn the listen feature on if you want to hear when your dog barks and you can respond, or talk to give a little pep encouragement while you're gone. The Motion detection gives push alerts to let you know your pet's moving around, which is peace of mind if you have one that has a hard time being by itself.
And, at 50% off? A no-brainer.
Midwest Homes For Pets Metal Exercise Pen
This metal exercise pen for pets can be a lifesaver for many reasons–it'll help corral your high-energy puppy when you both need a break, but it's also big enough to allow them some quality playtime–confined, of course for safety.
The double-latch door access is step-through for you, but your pet stays contained and it's great for when you want to let your pet enjoy the great outdoors–but to a controlled degree. The eight ground anchors and corner stabilizers make it safe and secure for your pet to play and it's perfect for dogs up to 40 pounds.
It's super easy to set up, no tools needed, and it folds up easily too when you're not using it. It's on sale for 34% now, so if you're thinking a holiday puppy is joining the family, get it now and be ready!
You may not even think about a car harness when you and your best bud are out and about, but it's something you really should consider. In an accident, an unharnessed pet is likely to withstand significant danger and trauma, but harnessing them comfortably can lessen that likelihood.
PetSafe's harness is crash-test certified, and they offer three sizes to ensure the best fit and protection for your dog. It's cool and comfortable for them with a breathable liner in the fully padded vest, and the best thing is that not only will your dog be safer, but you will be too. When you're not distracted with a pooch trying to climb all over everything to get to you, you can focus on the road.
The seat belt tether will attach to the safety harness at any of the several connection points, so your dog has safe mobility available to them and they'll feel like a cool kid riding with you. You'd seat belt your human children, so consider the same for your furry ones at 20% off.
OneIsAll Grooming Clippers
At 37% off, these are a steal! They're rechargeable with a built-in battery, and the clipper has 5 adjustable functions for the comb. You may have gotten pretty good at home grooming and these are just the ticket for continued maintenance and upkeep for your dog to look and feel her best.
The stainless steel blade is a high-quality blade and coupled with the ceramic moving blade, your cutting skills will be more efficient and effective–meaning your dog will tolerate the grooming more easily.
You can detach the blades to easily clean and we love that the low vibration on the motor means it's quiet enough to help your pet feel more comfortable with the noise.
Wahl Waterless No-Rinse Shampoo
Another fabulous grooming deal is this Wahl Waterless No-Rinse Shampoo. At almost 70% off (HURRY!), the lavender & chamomile shampoo will be a great cleaner and freshener for your dogs or cats without any rinsing necessary (your cat thanks you very much). It's kind of magical, actually.
The Wahl Waterless No-Rinse shampoo is a good cleaner, conditioner, detangler and moisturizer all-in one, and you just dry with a towel and brush after and they walk away clean and happy–without the struggle of a traditional bath.
It's the time of year we love because there are so many incredible deals, and this year, the deal party starts on October 10 (10-10). Lucky for you, we're scoping them out even BEFORE, and if you want even more amazing deals, check out 1010deal.com. There's stuff for your pets AND for you, and you don't even have wait. That's a win for everyone.

Published October 3rd, 2020 12:00 AM