3 Views
Wishes Do Come True, Thanks To Petco Foundation's Holiday Wishes Cam
October 6th, 2015 12:00 AM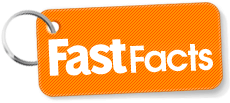 How would you like to make a wish come true for worthy animal welfare organizations? Petco Foundation is going to make that wish come true!
It seems that jolly old St. Nick isn't the only one making a list and checking it twice this year. The good people at the Petco Foundation (PF) are compiling their own list and you can help! For the third year in a row, the philanthropic organization that lives and breathes by the motto "every animal deserves to live its best life", has partnered with Halo Purely for Pets to identify animal welfare organizations worthy of receiving a very special gift this year – their Holiday Wishes financial grant that will help ensure the continued care of area animals.
Related: Vroom, Vroom! NASCAR Pet Calendar Revs Up To Help Pets In Need
How can you help ensure your local shelter makes Santa's list this year? Starting October 1, 2015, pet parents can nominate the animal welfare organization where they adopted their special little guy. But there's more. In the tradition of all that warm and fuzzy stuff we associate with the holiday season, PF wants to hear your story. Things like: Why this shelter? How did you know s/he was "the one"? What's his history and how has he changed your life?
Last year, PF and Halo partnered to provide half a million dollars of grant funding for 33 Holiday Wishes winners and this year will be no different. The breakdown of grants includes: one Grand Prize winner ($100,000); two Second Place award winners ($50,000 each); five Third Place award winners ($25,000 each); ten awards of $10,000; and fifteen awards of $5,000.And for the individual that nominates the Grand Prize winning shelter, Halo Purely for Pets will provide them with a year's supply of dog or cat food.
Related: DogVacay Partners With American Humane Association To House Displaced Pets
So pull out that laptop, sort through all those cute pix of Rover and start writing! Submissions will be received between October 1 to 31, 2015, and PF encourages early submissions as due to the anticipated volume, they can only guarantee the first 10,000 will be fully reviewed. Winners will be announced in early December.
You can find more information about the grant initiative on the Holiday Wishes Grant Campaign site. And to join the conversation on Facebook, Twitter and Instagram, use the campaign hashtag,

Mary Simpson
Sharing space with three seriously judgy Schnoodles and two felines who prefer to be left alone. #LivingMyBestLife
More by Mary Simpson
Published October 6th, 2015 12:00 AM