42 Views
We're committed to finding, researching, and recommending the best products. We earn commissions from purchases you make using links in our articles. Learn more here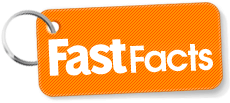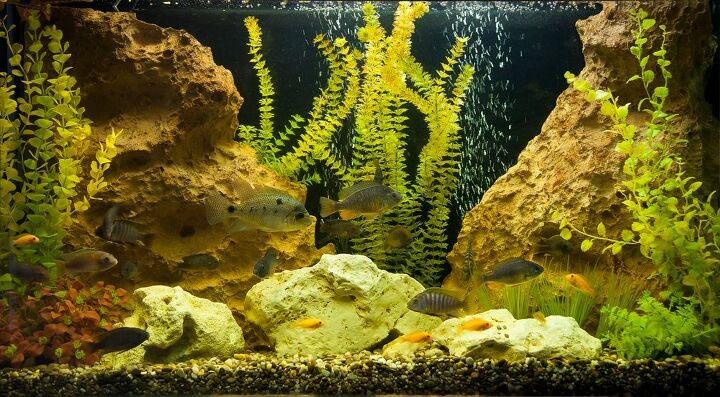 Pump it up! To improve the lives of your fish, you need to invest in the right equipment. Here are our top picks for the best aquarium pumps.
Your home aquarium is a captive environment where your fish spend the entirety of their lives. You do your best to keep up with routine water changes and to replace your filter media. These tasks help keep the water quality in your tank high, ensuring that your tank is a pleasant place for your fish to live. As you gain more experience in the hobby, you may start thinking about upgrading to better equipment or adding additional equipment to improve the lives of your fish. When making these upgrades, you may find yourself in need of an essential piece of aquarium equipment: a pump.
An aquarium pump can be used for a variety of different pieces of tank equipment, so it's important to choose the right one. In this article, we'll talk about the types of equipment that require a pump and provide some tips for picking the right one. You'll also see our top picks for the best aquarium pumps.
Best Aquarium Pumps
When shopping for an aquarium pump, it's important to think about the features that are important to you. First and foremost, know what equipment it's going to power and choose the size accordingly. From there, you can consider additional features and factors such as high flow rate and quiet operation.
Here are our top picks for the best aquarium pumps:
Homasy 80 GPH Submersible Water Pump
Featuring an ultra-quiet design, this powerful water pump offers an adjustable flow rate up to 80 GPH. It is easy to separate and clean, designed for small to medium-sized aquariums.
VIVOSUN 800 GPH Submersible Pump
If you're looking for a powerful, versatile air pump this is the perfect option. It has a max flow rate of 800 GPH with a 5-foot cord and adjustable knob so you can customize the pressure. It's also easy to disassemble and clean.
Aquastation Silent Swirl Controllable DC Pump
This aquarium pump is ideal for saltwater and reef tanks, especially if you're looking for something to create water flow and waves. It offers variable speed control with up to 20 different speed settings and is energy efficient.
PULACO 50 GPH Mini Submersible Pump
Designed for small to medium-sized tanks, this quiet and durable air pump is completely submersible. It has a minimum flow rate up to 50 GPH and the small size makes it easy to disguise in the water.
KEDSUM 880 GPH Submersible Pump
With a powerful flow rate up to 880 GPH, this pump is surprisingly quiet. The size profile is small and easy to disguise, plus it is energy-saving and very easy to clean and maintain.
Current USA eFlux DC Flow Pump
This DC powered aquarium pump is completely controllable – simply turn the dial to adjust the flow rate. It can be submersed or used externally and it is incredibly easy to install. Plus, it is highly energy efficient.
Decdeal Submersible Water Pump
If you're in the market for a smaller pump with a long working life, this is one to consider. It features a high-performance stainless steel shaft to prevent leaks and it is very efficient with low energy consumption.
Hygger Quiet Submersible and External Pump
This aquarium pump can be used internally or externally and it comes in a wide variety of sizes ranging from 800 GPH to over 2,650 GPH. This unit comes with a 6-foot cord and an external LED display controller with 71 different flow speed settings to choose from.
Uniclife Aquarium Air Pump
Designed for tanks up to 100 gallons, this aquarium pump features an adjustable flow rate with two outlets. It is super quiet and comes with all of the tubing and accessories you need to get started with your tank.
If you're looking for a simple, inexpensive air pump to power an air stone or aquarium accessory, this is the perfect option. It may not be large enough for more than a 10-gallon tank, but it's all you need for an aquarium bubbler.
What is an Aquarium Pump Used For?
An aquarium pump is most commonly used to power a filtration system – usually a sump system installed outside the tank. Pumps can also be used to draw water into other tank equipment like UV sterilizers and aquarium chillers. When shopping for an aquarium pump, you have to think about the type of equipment you're using it for and the proper size. You should also keep in mind that these pumps are usually water cooled, so it could add unwanted heat to your tank if you go too big.
Things to consider when shopping for an aquarium pump:
Filtration Type – Aquarium pumps are usually submersible or in-line, so choose the right pump according to the type of filter or other equipment you're using it with.
Flow Rate – Look for an aquarium pump that can turn the entire tank volume about 5 times per hour – a 10-gallon tank needs a pump with a minimum rate of 50 GPH.
Plumbing – Most aquarium pumps are fairly simple but check to see what kind of plumbing comes with it and whether you'll need to buy extra parts for your intended application.
Wattage – The wattage is the amount of power your aquarium pump consumes – look for a unit that is energy efficient.
How well your aquarium runs depends on the quality of your tank equipment. If you choose a sump system over a traditional tank filter, you'll need a good aquarium pump to run it. Aquarium pumps are also required for auxiliary equipment like UV sterilizers and chillers. Take what you've learned here to determine whether you need a pump for your aquarium and to choose the best model.

Kate Barrington
Kate Barrington is the loving owner of two cats (Bagel and Munchkin) and a noisy herd of guinea pigs. Having grown up with golden retrievers, Kate has a great deal of experience with dogs but labels herself a lover of all pets. Having received a Bachelor's degree in English, Kate has combined her love for pets and her passion for writing to create her own freelance writing business, specializing in the pet niche.
More by Kate Barrington
Published May 27th, 2020 12:00 AM