25 Views
8 Tips to Hiring an In-Home Pet Sitter
We're committed to finding, researching, and recommending the best products. We earn commissions from purchases you make using links in our articles. Learn more here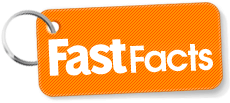 If your pet isn't cherishing the idea of a week-long stay the next time you go away, consider an in-home pet sitter. Here are a few things to check off when looking for the right fit.
Whether your fur-kid is a lone child or one of many, sending him off to "pet camp" while the rest of the family goes on vacation can be a stressful time that includes a change in routine, unfamiliar faces and new surroundings. For many pet owners, the solution is an in-home pet sitter.
The benefits to a home sitter are numerous and include not only that your pets get to remain healthy and stress-free in familiar surroundings, but that your home remains inhabited – which keeps the insurance companies happy. The right pet sitter will build a bond with your pets, recognizing if they are acting "off" and a visit to the vet may be required, noticing when they need a little extra attention, when they want to play and when they just want to snuggle.
Related: How to Hire the Right Pet Sitter for your Frisky Feline
So where do you begin to hire someone to come into your personal space and take care of the most precious beings in your life? Here are some tips:
Referrals: Speak with your veterinarian, friends, family, neighbors and your dog trainer. Who have they used and why are they comfortable recommending them.
Training and Qualifications: Do they have experience pilling a pooch, are they familiar with the special quirks of your pet's breed, with large dogs, older cats, multi-dogs; anything that might make your situation unique to a sitter.
Insurance and Bonding: An insured pet sitter should have documents showing proof of commercial liability (in case your pet injures someone) and be bonded (to protect you from theft). Don't take their word for it -ask for written proof.
References: Past clients should be happy to provide your sitter with a reference and you should plan to contact these clients with further questions.
Back Up: What happens if the sitter becomes sick and cannot walk your dog or provide the services you expected. Do they have a back-up person?
On the Clock: For live-in sitters, how long do you expect them to spend with your pet? Early morning and evening for cats? All day for dogs? If they walk other dogs, are you comfortable with your pooch joining the pack or do you prefer one-on-one?
Communication: What is the agreed upon method and timing (if at all) to provide updates while you're away? If your pet is frail or older, you may want regular text messages or emails. Do you want her to log your pet's daily behaviors for when you return so you can spot any irregularities or change in his mood?
Test Run: Before you seal the deal and embark on that three week trip to Far East Asia, do a test run. Take off for a weekend and have the sitter care for your pet. Together you can spot and resolve any problems or questions that may crop up and your pets have the chance to become familiar with this new person in their live

Mary Simpson
Sharing space with three seriously judgy Schnoodles and two felines who prefer to be left alone. #LivingMyBestLife
More by Mary Simpson
Published March 5th, 2017 12:00 AM