4 Views
Adoptable Dog of the Week- Watson
September 13th, 2018 12:00 AM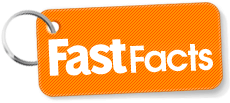 You don't have to be Sherlock Holmes to see how cute this pooch is! Our Adoptable Dog of the Week is Watson, a 3 year old Daschund from Sioux Falls, South Dakota. This gorgeous fella is neutered and up to date with his shots. In addition, he gets along with most dogs and likes kids.
Watson's Tale
This beautiful Doxy boy might not be big, but he sure is full of love! There's a lot of heart and affection packed in those 8 pounds, people. Watson is what you call a true cuddle bug, and his favorite activities are giving kisses to his family, getting belly rubs and a looot of attention. Of course, sometimes those kisses are to make up for a bit of mischief this adorable guy got himself in… But one slobbery smooch and you'll forget it ever happened, honestly.
When his rescuers say Watson is a "lover", they definitely mean humans. Kitties are not among this cutie pie's fave creatures, so it's best if he goes to a feline-free home. As for dogs, it all depends on the pooch in question: he gets along good with other dogs in general, but only if they're cool. What can you do, the little one has standards. As for kids, he doesn't mind them, but he has issues with guarding his food, so maybe a home with older children would be a better fit for him. Ideally, though, Watson would be the only baby of the household, getting all the attention, cuddles, and treats he could possibly want for himself. Just a suggestion, ya know.
Watson is a cuddly, loving doggy that needs a family to call his own. If you think his personality will fit right in your household, and you live in a home with a fenced yard (this Doxy is a dasher!), contact Dakota Dachshund Rescue for more information.

Angela Vuckovic
A proud mama to seven dogs and ten cats, Angela spends her days writing for her fellow pet parents and pampering her furballs, all of whom are rescues. When she's not gushing over her adorable cats or playing with her dogs, she can be found curled up with a good fantasy book.
More by Angela Vuckovic
Published September 13th, 2018 12:00 AM