102 Views
Does Your Dog Have A Better Social Life Than You Do?
September 26th, 2023 10:20 PM
We're committed to finding, researching, and recommending the best products. We earn commissions from purchases you make using links in our articles. Learn more here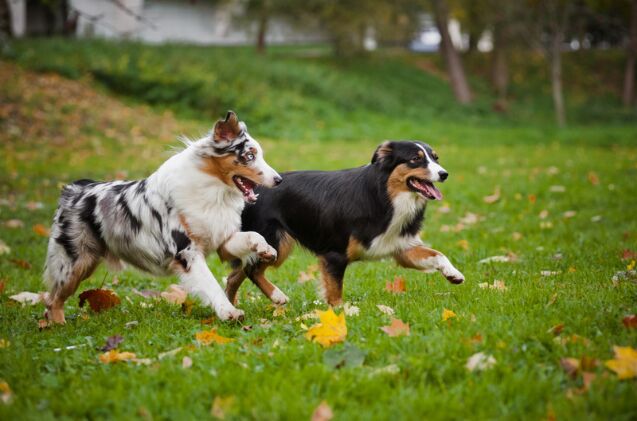 Making friends as an adult can be challenging. If that statement speaks to you, you're not alone – there are scientific studies supporting this. The struggle to meet and connect with people has only grown and been made worse with recent events. Many pet lovers have turned to their pets for the companionship they crave. But what about your pup? Are they also struggling to connect in this modern world?
A recent poll of 2000 dog owners revealed that 60% of dog parents believe their pups have a lively social life. In fact, they report their dog's social life is more active than their own!
The poll was commissioned by PetSafe, focusing on the benefits of dog parks and creating a more dog-friendly world. They found that 39% of dog parents who regularly visit a local dog park, indoor dog park, or exercise area feel more connected to their community. This introduces a new consideration for local politicians and developers as they start to see the greater impact these spaces can have on the neighbourhood beyond just offering a place for dogs to exercise.
Of those surveyed, 34% reported that their dogs are better at making friends than they are. Of course, that shouldn't come as a surprise to most of us. After all, they are called "Man's Best Friend" for a reason.
The survey didn't stop there. The questions then focused on better understanding the type of friendship our dogs create. Of those questioned, 43% said their dog met a reliable buddy, 52% met their best friend, and 49% met their doggy "boyfriend" or "girlfriend." Of course, not all reported friendships were as solid and wholesome. 62% of dog parents admitted that their dog has at least one "frenemy" at the dog park with whom their relationship can be a little complicated… Some days, they get along great, while others are a bit rocky.
The best part? Studies have found that dogs who have strong social connections may live longer!
But meeting friends and having that social time wasn't the only reason dogs love spending time at the dog park. It wasn't even the most popular reason. While 25% of dog parents said their pups loved going to meet and play with other dogs, 32% said their dog loved the experience of roaming freely off-leash more than anything else.
If you're considering establishing a dog park in your area, they also uncovered key insights from the pet parents surveyed. While 43% reported they preferred a dog park close to home, the same percentage (43%) said they would travel further to a better-maintained park. Pet owners reported that they wanted a space for their dogs that was free from loud or anxiety-causing noises (44%), more shade (28%), or a safe place away from other dogs (15%).
Safety was a key concern, with 36% of dog parents saying they would travel further to visit a dog park where they felt that they (both owner and dog) were safer.
Whatever your definition of the perfect dog park or exercise area is, 53% of those surveyed wanted to see their local community become even more pet-friendly. That is a stat that we can certainly get behind!

Britt
Britt Kascjak is a proud pet mom, sharing her heart (and her home) with her "pack" which includes her husband John, their 3 dogs – Daviana, Indiana, and Lucifer – and their 2 cats – Pippen and Jinx. She has been active in the animal rescue community for over 15 years, volunteering, fostering and advocating for organizations across Canada and the US. In her free time, she enjoys traveling around the country camping, hiking, and canoeing with her pets.
More by Britt
Published September 26th, 2023 10:20 PM