273 Views
Best Flea Collars For Dogs
October 2nd, 2021 12:00 AM
We're committed to finding, researching, and recommending the best products. We earn commissions from purchases you make using links in our articles. Learn more here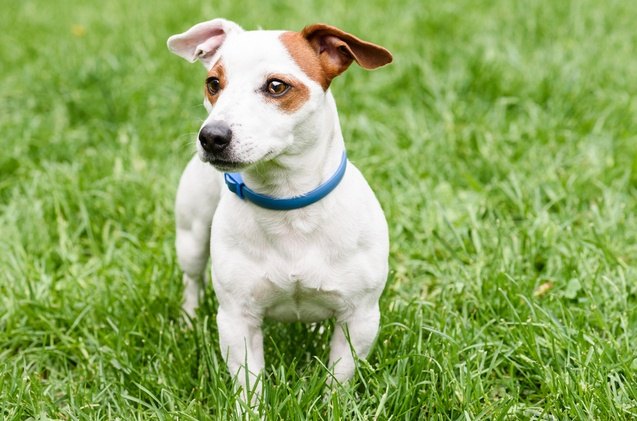 Flea collars for dogs are a hassle-free solution to bloodsucking parasites that attack our pets. Killing fleas (and many other insects) on contact, they will prevent potential infestation and keep your pet free of pesky pests.
When fleas are considered, there isn't "that time of the year" to keep an eye out for. They are a threat that is always present, and if left untreated, these pesky parasites quickly spread everywhere. When that happens, rooting them out can be quite a challenge. However, thanks to various flea repellent products and treatments, you can prevent these bloodsuckers from becoming a real nuisance. Flea collars for dogs are a great option for the prevention and treatment of flea infestations. Seemingly a simple design, dog flea collars are a highly effective solution that kills fleas on contact and works well with other products that are designed for the house and the yard to fully eradicate the pests from your pet's life.
Flea collars for dogs are also very effective against all the other creepy crawlies. They kill ticks, larvae, lice, and sarcoptic mange, which are all equally as nasty as fleas. With a reliable dog flea collar you can keep all of these issues at bay, and ensure your dog is healthy and happy throughout the year. Of course, choosing the ideal flea repellent collar can be a challenge since there are so many of them out there. That's why we've gathered the 10 best flea collars for dogs on the market today. Learn about their pros and cons, and make your dog critter-free!
1. Editor's Choice: Vet's Best Flea and Tick Repellent Collar for Dogs
You don't need to reach for harsh chemicals to keep your pupper protected from the bites of nasty bloodsuckers! Sometimes, all it takes to put an end to fleas and ticks is a clever formula based on natural ingredients. Made in the USA with US and globally sourced ingredients, this flea collar relies on certified natural steam distilled essential oils such as cedarwood and peppermint oil, both of which are known to have potent pest fighting properties. The concentration of the active ingredients is not only pet-safe but also long-lasting: this flea and tick repellent collar promises to keep your pet free of critters for up to 4 months. To boot, it is made from PVC and phthalate-free material that is water-resistant and durable. Suited for dogs and puppies over 4 months of age, this collar can be adjusted for a perfect fit, but the maximum it will fit is a neck with a diameter of up to 20".
2. Runner up: Adams Flea & Tick Collar 2-Pack
Fleas beware! Adams Flea & Tick Collar is a reliable solution that saves all the doggos from itching and biting tiny pests. This great flea and tick repellent collar is a proven remedy. Thanks to the active ingredient Deltamethrin and the other flea-killing agents in the formula, this collar is highly effective against critters, mosquitoes included. The effect of the collar lasts for up to 6 months. One great aspect of this collar is the fact that it works in unison with the other products in Adams' flea repellent range. This means that you can easily rid your yard, home, and your pet of pesky fleas and ticks. The collar is also designed in a way that one size fits every breed. With a simple adjustment system, fitting takes just a few seconds! Of course, being totally waterproof, it will still continue to repel fleas after being soaked in water. And with this nifty 2-pack, your dog can be protected for a whole year!
3. Customer's Choice: Fleebs Dog Flea Collar
A natural solution is sometimes the best. Flea repellent collars don't always have to rely on complex anti-bug chemical ingredients to chase away the tiny bloodsuckers bothering your dog. Fleebs Dog Flea Collar is a great example- it relies on natural ingredients – essential oils! It boasts citronella, peppermint, and clove essential oils, which are perfectly blended to offer the most potent effect against fleas and ticks. The natural ingredients make this collar safe even for puppies! It is made from sturdy polyethylene and boasts a "one size fits all" design. Simply adjust, cut off the excess, and you are good to go! Of course, this design is also totally waterproof, making summer dips and quick showers possible. Fleebs' collar offers a fantastic 8 months of active protection giving you and your dog the peace of mind you needed.
4. Best on a Budget: Hartz Ultra Guard Collar
Ticks and fleas can be a year-round problem for our dogs. And often enough, reliable remedies are hard to find without breaking the budget. Hartz Ultra Guard Collar, however, is an affordable alternative that actually works well. Thanks to the active ingredient Tetrachlorvinphos, this collar kills fleas and tick through contact – with certainty. It also offers 7 months of active protection, which makes it ideal for the middle part of the year when these mini critters are at their highest activity. Contrary to some cheap collars, this one boasts a fresh and invigorating scent – which won't make it repulsive to your dog. It is also fully waterproof, so even if your doggo decides to take a dip, the collar's effects will remain active. With a simple adjustment system, this collar can fit dogs with necks that measure up to 20" in diameter, which is great for most dog breeds. With a great balance of price and quality and a nearly whole year of protection, this collar is a great solution for fleas.
5. Best Natural: Pets vv Natural Flea Collar 2-pack
It's great to go natural whenever you can! It's eco-friendly, safe, and still super effective. This great flea repellent collar boasts all-natural ingredients – it is formulated with 100% non-toxic essential oils that are blended in order to provide the best protection and a lasting effect. And that effect is active for 8 months! This design utilizes a unique slow-release technology, killing all critters quickly through contact. It is ideal not only against fleas, but also ticks, lice, mites, and mosquitos. Odorless and non-greasy, Pets vv 2 Pack Natural Flea and Tick Collar is also fully waterproof, providing great protection even when submerged in water. With simple and easy-to-use straps, this collar is adjusted to fit any dog breed. It also sports an emergency breaking point in case you need to take it off swiftly. And this being a 2 pack offer means that you can keep your pet protected for 16 months in total!
6. Best American-Made: TevraPet Activate II Flea Collar for Dogs
Texas-made, the Activate II collar from TevraPet is one of the few collars that is proudly made in the USA. This collar is effective against fleas, ticks, and their eggs as well and kills the pests on contact. The protection lasts for 6 months, which means that a pack of 2 can keep your pet safe through the whole year. With active ingredients, Deltamethrin and Pyriproxyfen, both very powerful remedies against fleas, this collar is super efficient at its job. Great for dogs with neck sizes of up to 24", TevraPet Activate II Flea Collar for Dogs is a fantastic choice for most dog breeds and is easily adjusted with a simple and efficient system. Also, as it is fully waterproof, you don't have to worry about it getting wet. The collar leaves no residue and is not oily, and has a strong soapy scent that dissipates after just a few days. It is a great solution for the whole year!
7. Best for Sensitive Skin: Natural Care Repellent Flea Collar
No one likes their dog to be wearing items with potentially harmful ingredients and materials, particularly if they have sensitive skin that's easy to irritate. Luckily, Natural Care Repellent Flea Collar relies only on proven natural ingredients and is totally phthalate and PVC-free. With botanical and essential cedarwood, peppermint, and almond oil, as well as Zinc Stearate, the collar offers a non-toxic and eco-friendly solution against all the creepy crawlers. Comfortable and durable, it offers 4 months of active protection and is good for dogs and puppies 4 months and older. One size fits all design makes it a suitable solution for all dog breeds. The collar does not leave an oily residue and has a pleasant smell, and it is also 100% water-resistant. However, you should keep in mind that it has a relatively short protection time, at just 4 months, so it's best to get a few in one go!
8. Best for Large Dogs: Parenda Flea and Tick Collar for Dogs
A conventional flea repellent collar sometimes isn't a good fit for the largest of doggos- because the size doesn't fit them. Parenda Flea and Tick Collar for Large Dogs an ideal fit for even the biggest of good boys, thanks to its easy-fit design. It is also a collar that boasts all-natural ingredients, like the active one – citronella oil! Odorless and super-efficient, it offers 8-month protection and it doesn't leave behind any oily residue. Another smart feature that is included is 3 special reflectors that increase visibility. This is great for night walks and keeping your dog safe and easily spotted in the dark. Included in this package are also 2 nifty little tools for removing ticks – just in case some happen to cling on. It is hypoallergenic and super comfy to wear, and, being waterproof, it won't lose its effects once wet.
9. Best for Year-Round Use: MONIPGU Natural Flea Collar
Fleas are not simply seasonal pests. They can appear all throughout the year – and that can become a huge issue if you are not prepared. Flea collars that come in a 2-pack offer are often an ideal solution to always keep your dog protected. A single MONIPGU Natural Flea Collar lasts for 8 months, which makes a 2 pack a great year-through remedy. Made with pure essential oils, it is a natural and hypoallergenic solution that is great for dogs with sensitive skin and allergies. This repellent collar is great against fleas and their larvae, as well as lice, ticks, and sarcoptic mange. It also boasts a great adjustment system that only takes moments to set up and can fit all dogs. Another great feature is an emergency breaking point, which protects your dog's neck if they pull extremely strongly on the collar. That's some great thinking!
10. Best with Essential Oils: Sealuxe Flea & Tick Dog Collar
Sometimes, essential oils can be equally as good as modern flea repellent medications. Sealuxe Flea & Tick Dog Collar contains garlic, lemongrass, neem, cedarwood, and rosemary oils, potent natural insecticides which are blended in a perfect ratio to quickly repel fleas and ticks. This also makes it hypoallergenic and will cause no irritation on your pet's neck. This collar offers 8 months of active protection and is totally waterproof. One thing to keep in mind is the collar's strong smell – which, thanks to the essential oils, is not unpleasant. It dissipates in just a few days, leaving your dog with a great remedy with no smells, and no oily residues. Special ridges on the inside help you to easily adjust the size of the collar, and make it a no-hassle setup!
What to Look For in Flea Collars for Dogs?
There are several key things that you need to keep your eye on when choosing a collar. A design that has the perfect balance between these aspects is the one to go for!
Active ingredients
Paying attention to the ingredients contained in a flea collar can be the most important part. It is crucial that the ingredients are either veterinary-approved or totally natural. Otherwise, you risk irritation, allergies, lack of effects, and smelly, oily collars. Some brands offer natural ingredients such as essential oils, while others rely on powerful medications that are proven to work against fleas.
Size
Finding the right size for your dog is also crucial. Just like any other collar, this one too can be too tight and cause chafing and irritation. If it doesn't fit, it can also snap quite easily. Look out for easily adjustable collars with a "one size fits all" design. That way you can make the ideal fit for your dog.
Longevity
Flea collars for dogs are meant to have a lasting effect that remains active for a certain period of time. This is great for the hottest season of the year when this issue is most prevalent. Choose a collar that helps you cover most of the year. Some offer as little as 4 months of active effects, while some offer double that. This means that with just two collars, you can keep your dog protected throughout the whole year.
We are committed to finding, researching, and recommending the best products. We earn commissions from purchases you make using the retail links in our product reviews. Learn more about how this works.

Angela Vuckovic
A proud mama to seven dogs and ten cats, Angela spends her days writing for her fellow pet parents and pampering her furballs, all of whom are rescues. When she's not gushing over her adorable cats or playing with her dogs, she can be found curled up with a good fantasy book.
More by Angela Vuckovic
Published October 2nd, 2021 12:00 AM