49 Views
No More Slip 'N' Slide: ToeGrips Help Dogs Get A Grip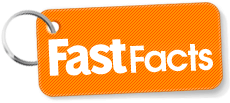 Is hard-surface flooring your dog's greatest nemesis? Dr. Buzby's ToeGrips helps your dog get a grip on mobility issues with a cool and colorful traction solution.
When I call my 10-year-old yellow lab for his walk, it's a sequence of slipping along the ceramic tiles and sliding across the hardwood floors just to get to the door. The damage goes beyond the gouges in my floors in his path of destruction. The potential for injury is the bigger concern. Easy buddy – now you can get a grip with Dr. Buzby's ToeGrips!
The slipping and sliding has less to do with your slick floors than you think. It's actually a common issue experienced by older dogs and those with special needs including:
Hip dysplasia
ACL/cruciate injuries
Hind-leg weakness
Leg amputation (Tripawd dogs)
Neurologic issues
Blindness
Arthritic dogs
The solution could be as simple as Dr. Buzby's non-slip toe grips, which fit over your dog's nails to help restore traction, mobility and confidence.
Related: Muttsoks Dog Socks Have Your Pooch's Paws Covered
Let's talk the walk
A dog's toehold comes by flexing his paws and engaging his nails, but with age and injury, the ability to do that decreases due to instability, arthritis, aches and pains. These are often treated with meds. Alternately, you can cover your floors with a patchwork of mats and rugs to give him something to grip as he goes. Both of these are just a band-aid fix for a chronic problem.
Walk a mile in your dog's paws
The problem is that dogs' hard nails weren't designed to handle hard surfaces. Think of it this way: how do you feel hustling across a glossy floor in a pair of strappy six-inch heels (especially when you're used to flats)? A little wobbly, no doubt. Now, slip into a pair of rubber-soled shoes and you feel like you can run laps. That's the principle behind ToeGrips.
Related: Product Review: Paws Jawz
How they work
ToeGrips are actually a pretty simple and totally logical idea. Place these non-slip rubber grips on your dog's toenails to provide instant traction on slippery surfaces like hardwood, marble, ceramic, laminate and linoleum. That's because ToeGrips create contact with the ground at the GripZone, which is just behind the bottom of the nail grip. Aside from physically helping him get a grip, ToeGrips actually stimulate your dog's mind and mentally help him focus on the task at hand (known as proprioceptive stimulus).
ToeGrips stay put by friction, which means they magically stay in place thanks to the laws of physics (yay science!). Occasionally, a rogue ToeGrip may fall off, and you'll have to replace them once they've worn down. Just be sure to double check the sizing guide to ensure proper fit. And don't worry about your dog chewing them off – ToeGrips rest on the nail and don't touch his sensitive skin in between the nails. In fact, about 97 percent of dogs don't even seem to notice them!
Available in a range of colors that correspond to the different sizes available (X-Small to XXX-Large), each package comes with 20 nonslip nail grips and application instructions, and retail for $29.99. You can expect a package to last one to three months (depending on size, gait, and environment). Plus, they're made in the USA, so you're supporting home-grown products – woo hoo! Pick up a pack so your dog can get back to walking around the house without slips or spills – you can buy them at Dr. Buzby's ToeGrips online store.
Lydia McNutt is an award winning writer, editor, blogger and proud mama of three of the fur-babies: her two cats, Phoebe and Brewster (who think they are dogs,) and her 90-pound yellow lab, Fred – the biggest lap dog you'll ever meet. When her head's not in a cloud of fur, you'll find Lydia chasing her toddler through the neighborhood, reading a good biography, or writing about… Well, you'll just have to read more of Lydia's articles to find out!

Published June 24th, 2015 12:00 AM