3 Views
Pawesome Discounts on Pet Products at Bass Pro Shops
August 23rd, 2021 12:00 AM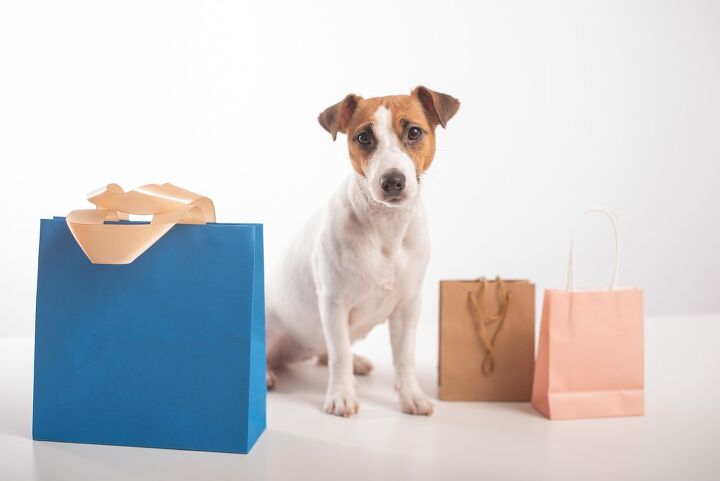 Pampering our four-legged besties doesn't have to break the bank if you shop smart. With great deals and discounts at Bass Pro Shops, you can get almost any pet accessory or gadget from your wish list at a much lower price, so stock up and splurge, as now is the time to get that fancy collar or a smart toy you've been eyeing for some time. The amazing deals are available only until September 8th so hurry up- here are some of our favorite pet finds from the website!
PetSafe Basic In-Ground Fence System for Dogs
If you have a lot of land and can't cover all of it with traditional fencing, this in-ground fence system will make sure your pooch doesn't wander off and get lost. The way this type of fencing works is that it has 4 adjustable levels of static-type stimulation correction (preceded by a warning beep) that are wirelessly sent to a matching waterproof collar your dog wears if they try to run through the boundary zone. This in-ground fence system covers up to 1/3 acre but can be expanded to cover up to 5 acres if need be.
Nite Ize RadDog All-In-One Dog Collar and Leash
If you have an adventurous pup that loves running around freely but still want to maintain some sense of control in case you need to take over the reins, this all-in-one dog collar and leash is the answer to your prayers. Inside the unassuming-looking collar is hidden a retractable leash that is easy to access and expands up to 3ft for a firm grip in case of an emergency. Made from durable nylon webbing construction with a snap-lock buckle and a metal D-ring, this convenient collar and leash combo is both practical and long-lasting.
Kurgo Enhanced Strength Tru-Fit Dog Walking Harness
Comfy and reliable, this walking harness will be pleasant to wear thanks to a padded chest but secure enough that you don't have to worry about your pooch breaking off and running away mid-walk. Durable ripstop construction makes it all but indestructible, and with 5 adjustment points, you can make sure that the fit is completely tailored to your dog's unique body shape. To make the process of preparing for a walk and coming back from it a breeze, this reinforced walking harness comes off in a snap.
Kurgo Mash N' Stash Collapsible Dog Bowl
Traveling with your pooch in tow or want to go on walks and hikes fully prepared? Then you need a handy collapsible bowl such as this one to make sure you can quench your pet's thirst or hunger even when you're on the go. Made from food-grade silicone, this food or water bowl takes up no space at all so it is perfect for keeping in the car or attached to the leash or your belt- it has a carabiner so you can easily attach it, or use the built-in lanyard to wrap it around a water bottle neck. Practical and clever both!

Angela Vuckovic
A proud mama to seven dogs and ten cats, Angela spends her days writing for her fellow pet parents and pampering her furballs, all of whom are rescues. When she's not gushing over her adorable cats or playing with her dogs, she can be found curled up with a good fantasy book.
More by Angela Vuckovic
Published August 23rd, 2021 12:00 AM