282 Views
Best Dental Treats for Cats
September 24th, 2021 12:00 AM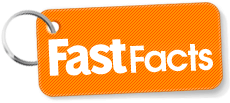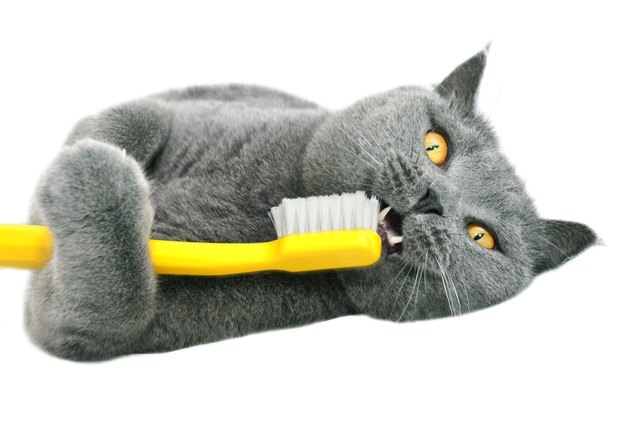 With thousands of happy pawrents and their pampered kitties vouching for these dental treats, yours is just to pick one with your pet's fave flavor and watch those teefers become sparkly clean in no time.
Not unlike dogs, cats also need to keep their canines sparkly and clean to prevent plaque buildup and early tooth loss as a result of poor oral hygiene. Unfortunately, felines are not as willing to have their teeth brushed and even if you can get your kitty to grin for toothpaste- it's difficult to properly clean those tiny chompers. As a result, between 50 and 90 percent of cats have some form of dental issues by their fourth birthday- a devastating statistic. That's why dental treats for cats are so important- they help maintain good oral health and promote cleanliness that's important for the prevention of oral disease. Of course, you'll still have to brush those teefers regularly for dental treats for cats to work in the first place- at least several times a week is the recommended pace.
Why is oral hygiene important for cats?
Even though it can be well-balanced nutritionally, commercial pet food is not the gentles on feline teeth. As obligate carnivores, cats would base their diet mostly on raw meat in nature, which is why their jaws are so susceptible to years of chomping on kibble. Bits of pet food that get stuck on their teeth can severely deteriorate the oral health, and only maintaining good hygiene can help prevent problems. Cats who don't have their teeth brushed routinely can develop gingivitis, periodontitis, and even loose teeth due to tooth resorption. This means a lot of pain and discomfort for your cat, lower quality of life, and huge vet bills for you. And all of that can be avoided with vigilant oral care!
While the need for immaculate dental hygiene is equal for all pets, felines are often faced with a limited choice when it comes to dental treats. It can be difficult to find dental treats for cats that deliver what they promise, let alone happen to suit your finicky feline's tastes. That's why we put together this comprehensive list of best dental treats for cats- you'll have all of the most popular products rounded up in one place. With thousands of happy pawrents and their pampered kitties vouching for these dental treats, yours is just to pick one with your pet's fave flavor and watch those teefers become sparkly clean in no time!
1. Editor's Choice: Minties Dental Cat Treats
Formulated to control tartar and freshen breath, these tasty kitty treats will keep your pet's oral health up to standards. Made in the USA without wheat, soy, corn or artificial flavors in the formula, these treats are rich in protein and have a nice, crunchy texture that cats love. Not to mention that the crunchiness also helps keep those teefers spotless by mechanically cleaning them while your pet munchs on the treat. There are two flavors available, chicken or salmon, so you can make sure that your feline's refined tastes are met. And the best part is – each treat is just 1.5 kcal, so even if your pet is overweight, you can indulge them with these treats without feeling guilty about it.
2. Runner Up: FELINE GREENIES Dental Cat Treats Oven Roasted Chicken Flavor
A tried and true classic and a staple in many pet owner's households, Feline Greenies dental treats for cats come in a few different flavors, but one of their most popular is the tempting tuna. Made in the USA, these treats boast a natural formula with added vitamins, minerals, and taurine to support optimal nutrition, in addition to promoting good oral health. The texture of these crunchy treats is great for teeth cleaning and reduction of existing tartar build-up, so they're also recommended by vets. The other available flavors are savory salmon, oven roasted chicken, and catnip- an excellent choice if you think your kitty will need extra enticing to make the switch to new dental treats. Formulated for adult cats, these dental treats are suited to all breeds and sizes of cats.
3. Best for Picky Eaters: VetriScience Perio Plus Everyday Health Feline Bites
Crunchy outside and soft inside, Feline Bites are designed to be up to standards of the pickiest eaters. The unique texture is fave with most cats, as well as the tantalizing chicken flavor. Of course, the design is not just about pleasing your kitty's taste buds. The outer layer of these flower-shaped treats cleans teeth, reduces plaque and as a result, promotes fresh breath in cats. The inner soft part of the treat contains zinc and taurine and is responsible for gum tissue integrity, which plays into supporting overall oral health. Additionally, the larger size and chewier texture do make sure cats have to chomp these for a little while before getting to indulge, so it also helps with the mechanical part of the cleaning. However, if your kitty is pregnant or nursing, it's worth having in mind that safe use of this product in pregnant animals or animals intended for breeding has not been proven.
4. Best Tartar Control: Meow Mix Ocean Explosion Tartar Control Cat Treats
Made with real tuna, ocean fish, and salmon, these dental treats are just the things for cats that go bananas for all things fishy. The irresistible flavor earned these treats the nickname "kitty crack" and deservedly so – even picky eaters will be obsessed with these yummy dental treats. And that is a great advantage, as the treats are optimized to maintain your pet's oral health by keeping plaque and tartar at bay and your pet's teeth healthy and free of bacteria and build up. Another great thing about these treats is that they come in resealable pouches, so they won't change texture or flavor after a while – that is, if your pet manages not to gobble them all down in a matter of days.
5. Best Low Fat: C.E.T. Intellident Cat Bites by Virbac
Tasty, bite-sized, and loved by felines of all sizes and ages, these dental treats are formulated to support healthy teeth and gums. The treats will both clean your pet's teeth and freshen their breath – when they munch on the treats, they will remove tartar and plaque buildup, leaving behind no bacteria to cause bad breath and sparkly white teefers. Low fat, naturally flavored, and without any artificial preservatives, these treats are suited for cats of all sizes (they are only 2.6 kcal per treat) and ages. The natural aroma of the treats is chicken, so if your kitty is a fan of poultry, they love these!
6. Best Salmon: Emerald Pet Feline Dental Treats with Salmon
For kitties who actually like it when something smells fishy, dental treats with salmon flavor will be an absolute delight. These crunchy-fish shaped yummies are larger in size and stimulate chewing, which will help fight the plaque build-up and improve oral health. If your cat is prone to food allergies or has any sensitivities to commercial pet foods, these treats are a good choice, as they are free of grain, gluten, soy, and dairy ingredients, making it safe for most allergic felines. Of course, in the case your cat is not that big on fish flavors, these treats also come tasting of chicken, so you'll be covered! What's more, these dental treats are great for chonky kitties: they are less than two calories per treat so you don't have to worry you're overindulging your pet and causing weight gain with their new dental hygiene routine. Proudly made in the USA using U.S.-sourced ingredients with no artificial colors, flavors or preservatives.
7. Best Low Calorie: WholeHearted Smart Smiles Salmon Flavored Cat Dental Treats
Salmon flavor to help your cat's breath smell better? Oddly, yes! These uniquely designed and textured cat treats from WholeHearted are designed to support your kitty's dental health. They will reduce plaque and tartar, which we all know can play a part in bad cat breath. Their unique ingredient formula provides a fishy flavor that your cat will love but it also contains peppermint which will help freshen their breath.
In addition to helping your cat's breath, they are also suitable treats for any overweight kitties. They are only two calories per treat so you won't feel guilty giving them the Smart Smiles Salmon Flavored Dental Treats even if they haven't been able to lose those COVID pounds. These dental cat treats from WholeHearted even have a prebiotic to help support healthy digestion in your feline friend. They are highly rated on Amazon by pet owners just like you and come in two size packs for your cat's dental treat needs.
8. Best Chicken: Hartz Dentist's Best Chicken Flavored Dental Cat Treats
These heart-shaped tasty chicken dental treats for cats work twofold to keep your kitty's teefer sparkly clean, their breath fresh, and their gums healthy. The first layer of effect is the texture of the treats, that cleans the surface of the teeth mechanically and helps reduce tartar buildup, as well as massage your cat's gums. The second property that also makes Hartz dental treats for cats unique is the patented DentaShield technology that helps to reduce new tartar formation by bonding with components in your cat's saliva. Helping with old issues and preventing new from forming- hard to beat that!
9. Best Grain Free: PawLove Chicken Kitty Kisses Cat Dental Treats
Flavorful and crunchy, these dental treats will make any kitty enthusiastic, even those finicky felines. Made in the USA from locally sourced ingredients, these treats include real chicken or salmon (there are two flavors to choose from) and are completely grain-free. Protein-rich and packed with breath-freshening ingredients, they will keep your cat full and their kisses odor-free. Thanks to their crunchy texture, when your pet chews on the treat, it will mechanically remove any buildup on your pet's teeth, preventing bacteria overgrowth, cavities, and oral health issues in the long run.
10. Honorable Mention: In Clover Smile Daily Dental Health Soft Chews for Cats
Another completely natural solution for dental issues in felines, InClover treats were formulated by a biochemist to prevent the development of oral diseases. These soft chewables contain a blend of flavonoids, prebiotics, catnip, and green tea extract, scientifically designed to eliminate plaque-causing bacteria and ensure odor-free breath. To boot, these yummies don't contain grains, wheat, corn, soy or any artificial colors, flavors, or preservatives, so they are safe for sensitive felines. And to make things even better, the company offers a 100% money back guarantee – if your cat is unsatisfied with the treats for any reason, the vendor offers a full refund. Perfect if you have a picky kitty!
Do dental treats for cats work?
Yes, dental cat treats work, but they are by no means a miracle solution that can replace regular dental hygiene. Brushing and dental check-ups remain a must for all kitties, even those that consume dental treats on the daily. With that being said, dental treats can help maintain clean and healthy teeth, prolong the timing in between brushings, and make sure that your pet enjoys tasty treats without them having a bad effect on their oral health.
How often should I give dental treats to my cat?
It all depends on the treats you pick out – every brand has a different formula, which will mean that the dosages and timings will vary. Asa general rule, however, most dental treats are given at least once a day, if not more, to ensure that the chewing motion does its job of removing plaque and tartar from your cat's tiny teeth. Just be careful not to go overboard, as all treats should be given in moderation, to avoid obesity or GI upset.
Can Cat Dental Treats replace brushing?
No, cat dental treats are not a replacement for regular teeth brushing. While they can help keep tartar at bay to some degree, without brushing, they won't be as effective as you need them to be. The best results and the healthiest teeth are a result of a well-balanced oral hygiene routine which includes regular brushing, fortified by the use of chew treats and chew toys, as well as water additives if you prefer.
Can you give dental treats to kittens?
Different treats have different formulas, so there isn't an universal answer to this question. Most, however, are formulated to meet the needs of adult cats and not kittens, so it's best to wait a bit until your kitty is at least a year old to offer them tasty dental treats. If unsure, check the label – usually, there will be clear info about cat ages the formula is appropriate for.
Additional resources:
We are committed to finding, researching, and recommending the best products. We earn commissions from purchases you make using the retail links in our product reviews. Learn more about how this works.

Angela Vuckovic
A proud mama to seven dogs and ten cats, Angela spends her days writing for her fellow pet parents and pampering her furballs, all of whom are rescues. When she's not gushing over her adorable cats or playing with her dogs, she can be found curled up with a good fantasy book.
More by Angela Vuckovic
Published September 24th, 2021 12:00 AM