7 Views
Adorable Kitten Tries To Teach Old Dogs Some New Tricks
October 24th, 2016 12:00 AM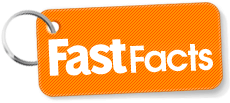 A group of senior Chihuahuas has adopted a kitten into their motley crew, and we can not handle the cuteness!
You may know about or follow a group of senior Chihuahuas, all rescued by their amazing human, Julie Docherty. The group is comprised of MoMo, Choli, Paloma and Benito, and Julie posts their happenings to show how amazing adopting senior dogs can be.
But, while her Insta profile says, "Old is the New New," she's actually brought a new, young thing into the pack.
A new, young
kitten
, that is.
Julie volunteers with the Love My Neighbor Foundation in Los Angeles's Skid Row area, where she hands out food and clothes to the homeless and other people who need help. Often, people will bring their pets with them, but one day recently, she saw a woman with a tiny baby kitten and she knew something was wrong. The woman told Julie that she was worried about the kitten, knowing she couldn't keep it, and wondered if Julie knew of a rescue for the baby. Though familiar with pet rescue, Julie wasn't exactly sure of what she could do, but she knew she was going to save the kitten.
Related: Talking Dog Really Wants a Cat to Call His Own
She took the kitten to the vet and learned that it was only two weeks old and required a lot of care. So, not knowing how her old crew at home would react, Julie brought the baby kitty home and hoped for the best.
The initial interest in the new baby lasted about five minutes, according to Julie. Then, they didn't seem to be the least bit concerned about the fresh young thing that their Mom had brought home.
In fact, they sort of all agreed that this new baby was not so different than they once were, needing the love and care of a family, and they decided Rosita, which is what Julie named the kitten, was, indeed, in her new furever home.
Related: Five Big Differences Between Cats and Dogs
Julie says that all four dogs have had no issues accepting Rosita as one of the pack. Two of the dogs, Choli and MoMo seem to take the lead in playing with Rosita and being patient with her kitten antics, while the other two, Paloma and Benito are still letting Rosita wiggle her way into their hearts, though with just a little more timidity. All, though, seem to enjoy Rosita's high energy (for about two minutes) but much prefer when she hits the wall and naps out with them. (Can you blame them?)
So while you may not be able to teach these old dogs any new tricks, you sure can get an awful lot of the feels when they fall in love with a new kitty!

Published October 24th, 2016 12:00 AM