11K Views
Vomiting in Cats: When to Worry
April 20th, 2021 12:00 AM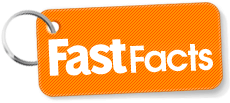 Yes, it's a gross topic, but it's an important one to talk about. Let's go over vomiting in cats and when you should be worried.
Cats are creatures known for vomiting every now and then. If you've ever owned a cat, you know that they occasionally throw up hairballs or food. But when does vomiting become a reason to worry, and when should a cat be taken to the vet for a checkup because of vomiting?
We cover some basic information below to help you keep your pet happy and healthy, but remember that if your kitty's vomiting just doesn't seem normal, your vet is the best person to call.
Related: When A Cat Hairball Is Normal And When It's Not
A List of Some of the Causes of Vomiting in Cats
Kitties of all ages and breeds may exhibit vomiting as a symptom, but whether or not it is a cause for concern will depend on how often the vomiting occurs and if there is an underlying medical condition that's to blame.
Throwing up hairballs is common, and usually nothing to be too worried about. Some cats will get rid of hairballs more often than others, and this is typically considered normal. If you aren't sure if your cat is vomiting hairballs more often than what would be considered normal, consult with a vet.
Another reason why a cat might vomit is because she ate something that she wasn't supposed to. For example, spoiled food, plants, poisonous materials, and household objects, such as string, might cause a kitty to vomit. Also, if a foreign object is causing an obstruction, vomiting might take place.
Various medical conditions might also cause vomiting. For example, if your kitty has a gastrointestinal problem, such as inflammatory bowel disease (IBD), vomiting might occur. Also, if there are internal parasites, or if there's an underlying disease like hyperthyroidism, diabetes, or kidney disease, vomiting might be a symptom of the problem. And gastrointestinal growths, whether benign or malignant, might lead to vomiting as well.
Related: Fun Facts About Cat Hairballs
What Cat Vomit Can Look Like
Okay, we know that this is gross, but taking a look at your cat's vomit to see its color and consistency might help you and your veterinarian figure out the cause behind it. So, before you rush to clean up the mess, take note of its appearance so you can give your vet more details that may be able to shed some light on whether or not the vomiting is a cause for concern.
Below are just some of the things you might find when your kitty vomits. Keep in mind that these are listed here just to give you a basic idea of what might be going on, but talking to your vet is the best way to get answers.
Pieces of food – If your frisky feline ate her food too quickly, if she ate too much food, or if she's allergic or intolerant to something she ate, she might throw it up. However, this might also occur if there's an obstruction or other problem that's preventing food from moving through the digestive tract like it should.
Mucus – If you see mucus on the floor, this might be a sign of regurgitation, not vomiting. And you might see this with regurgitated food.
Clear or watery liquid – If your kitty drank a lot of water (this might be caused by a medical problem like diabetes), she might end up throwing up clear liquid. However, this could also be caused by your pet's stomach being empty.
Foamy fluid – If there is inflammation or irritation within the digestive tract, your furry friend might throw up a foamy, white liquid. Also, if she goes a while without eating, she might throw up a foamy fluid that's white or yellow in color. And she might even throw up a foamy liquid before throwing up a hairball.
Green liquid or yellow bile – If your cat's stomach is empty from going a while without eating, she might end up vomiting bile that looks yellow. And if the vomit is green, this may be the result of bile being mixed in too. However, this might also occur if your kitty is refusing to eat or if she has liver disease.
Brown fluid – If your cat vomits and you find brown liquid, it might just be that she ate something brown. However, this type of vomit might also indicate that there may be blood in the gastrointestinal tract, perhaps because of a foreign body or ulceration.
Blood – If you notice blood in your cat's vomit, alert your vet. Depending on where the blood is coming from, it might appear red or it might look like coffee grounds. Perhaps it's because your kitty has been vomiting a lot and the esophagus or stomach became irritated. Or, this might indicate poisoning, a medical condition, or an ulcer.
Remember, when you talk to your vet about your cat's vomit, don't be reluctant to go into detail about the color, consistency, and overall appearance of it, as well as how much your kitty is vomiting and how often it's happening.
When to Call the Vet
If your kitty is vomiting a lot—such as more than once a day or for several days in a row—it's best to call your vet for a checkup. Also, if you notice any other symptoms, such as a change in your pet's appetite, an inability to keep food down, weakness, lethargy, changes in behavior or grooming, or blood in the vomit, it's time to take the vomiting seriously and call your veterinarian.
Diagnosing the Cause of the Vomiting
Vomiting that's considered chronic or severe is a cause for concern, and it can lead to other issues, such as electrolyte imbalance and dehydration, so you should talk to your vet right away. Acute, minor vomiting that only lasts a short while, on the other hand, might not be a serious issue, but you may want to ask your vet to be sure.
Whether or not the vomiting is worrisome will depend on what your veterinarian finds during an examination. Your vet can perform tests, such as a fecal exam and blood test, to figure out if there are any diseases or parasites, or toxicity, that's causing the vomiting. He or she can also order a biopsy to rule out IBD or cancer. And imaging tests like an ultrasound or x-rays can be used to see if there are any ailments of the gastrointestinal tract that might be causing the vomiting, if there are foreign objects in the digestive tract, or if there are masses that are causing problems.
Treatments Are Available
Veterinarians can provide a range of treatments to help a vomiting cat feel better. Fluid therapy, medications like antiemetic drugs, and changes in diet might be recommended. Ultimately, the treatment will be based on the diagnosis. So if there are parasites, treatments to remove them will be ordered, whereas obstructions might need surgical removal, and infections might require antibiotics, as a few examples.
If the vomiting is considered acute and mild, your veterinarian might start by recommending that you fast your kitty for a certain number of hours before providing her with a small amount of a bland diet that's easy to digest. Gradually, you'll reintroduce her normal diet once the symptoms subside.
Your Vet Will Know If You Need to Be Worried
Keep in mind that vomiting is a symptom, not a disease. If your healthy kitty occasionally vomits, your vet might say that it isn't anything to worry about. On the other hand, if your cat is vomiting a lot or showing other symptoms, your veterinarian can help by diagnosing the cause and recommending the appropriate treatments to help your pet feel good again.

Published April 20th, 2021 12:00 AM