17 Views
Why the Litter-Robot III Is the Last Litter Box You'll Need
January 19th, 2019 12:00 AM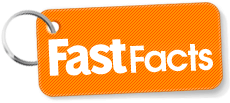 It's time to introduce your cat to the next generation of kitty litter – meet the Litter-Robot III! It's a robotic cat litter box that cleans itself – who wouldn't want that?!
Having a cat as part of your family is wonderful. After all, kitties provide you with companionship, love, and laughs. But when you become a cat parent, you also become the owner of a litter box, and that's where things get stinky and downright gross. Thanks to modern technology, though, we now have the option of throwing away the traditional litter box and scooper and replacing them with a robotic box that cleans itself. Who wouldn't love that?!
Enter the Litter-Robot III, which is the best Litter-Robot yet. Keep reading to learn all about it.
What to Expect from the Litter-Robot III
Without a doubt, the Litter-Robot is one of the most innovative litter boxes, and the latest version offers even more than you might expect.
Be warned: the robot is rather large, coming in at 29.5" high, 24.25" wide, and 27" deep, and it consists of a drawer in the base and a globe above that. The globe has a nice big opening for your cat to comfortably get into and out of the unit.
The system is surprisingly simple. So, unlike other high-tech litter boxes out there today, you don't need to do anything complicated like hook it up to your plumbing.
Here's a basic breakdown of how it works: your kitty does his business just like he would in any other box. After your cat gets out, the Litter-Robot waits a few minutes to ensure the litter clumps properly. Then, the cleaning cycle starts up and the top part, the globe, starts to rotate in order remove the clumps and leave clean litter behind. The waste is sent into a carbon-filtered drawer in the bottom of the unit. Then the litter box is ready for use again.
The Litter-Robot III will sense, and indicate, when it's time to empty the drawer (every 7-10 days for one kitty is recommended as a general rule). You just put a plastic bag in the drawer to collect the waste and then remove the bag when it's full, replacing it with a new bag. And if you notice that the litter is getting too low, you just add more. Done and done!
A Few Reasons Why So Many Pet Parents Love the Litter-Robot III
By now, you might be thinking that the Litter-Robot III is worth looking into, as it eliminates the need to manually clean your cat's litter every day. Plus, it helps you worry less about whether or not you remembered to clean the box. But, beyond all of that, there are a few other reasons why this system has become so popular:
You can use any scoopable or clumping litter that your cat prefers, so there's no special litter to buy for use in the Litter-Robot.
You don't need special bags for the waste drawer, but Litter-Robot does offer its own biodegradable liners if you want an eco-friendly option.
All you have to do is plug it in and turn it on before letting it take care of the rest.
The Connect model is WiFi enabled, so you can monitor the unit from your mobile device, track your pet's usage of the box, and receive alerts when the drawer needs to be emptied.
Bring Your Litter Box into the 21st Century
If you're ready to ditch your cat's old litter box, definitely consider buying the Litter-Robot III. Once you have this product in your home, you likely won't be able to imagine going back to a non-robotic litter box.

Lisa Selvaggio
Lisa Selvaggio is a freelance writer and editor, and our resident cats-pert, with certifications in pet nutrition and pet first aid. An advocate for better treatment of all animals, she enjoys producing content that educates others, helps them understand animals better, and inspires them to help, whether that means volunteering at a shelter, fostering strays, or simply giving their own pets a safe and happy home to live in.
More by Lisa Selvaggio
Published January 19th, 2019 12:00 AM