1 View
Annual Surf Dog Surf-A-Thon Celebrates America's Heroes
September 30th, 2016 12:00 AM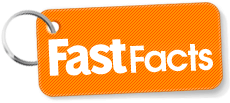 Be sure to mark your calendars if you're in the Del Mar, California on October 2. You don't want to miss some amazing surf dogs saluting America's First Responders and Working Dogs.
Presented by Blue Buffalo, The Helen Woodward Animal Center is holding it's 11th annual Surf Dog Surf-a-Thon to honor first responders and their working dogs. The original date of the event was to be even more symbolic–it was to be held September 11, 2016, but needed to be rescheduled due advisories about contaminated water.
The center was disappointed to have to reschedule, as many patriotic ceremonies were planned for heroes (of the human and canine variety) who selflessly and bravely work so hard to protect all of us, but is not letting the new date damper the anticipation for the event, which will be held at the Dog Beach in Del Mar on October 2, 2016 from 8 a.m. to 2 p.m. PST.
The Helen Woodward Animal Center remembers the brave heroes, both human and canine, who were involved with the devastating events of September 11th, and aims to honor them with many special events specifically dedicated to those who serve and protect our country.
Related: Last Surviving 9/11 Rescue Dog Given A Hero's Farewell
Events will include a Color Guard presentation by the California State University, San Marcos Army reserve Officers' Training Corps, a moment of silence, and the National Anthem will be sung by Grace Layugan, a Hospital Corpsman Third Class who is stationed on the Naval Aircraft carrier USS Theodore Roosevelt. Special first responder events will inlcude a San Diego Police Department K9 demonstration and a ceremony giving tribute with plaques presented to men, women and men from all working units.
The day will have it's share of wave-loving-fun, though, as over 70 dogs will gather to surf in the largest surfing competition in the country. The surf-a-thon will have 10-minute heats that are based on weight classes and the dogs (who may have a little help from their humans!) will be judged on ability to ride the waves and stay on board. Oh, maybe most importantly, they'll be judged on their ability to have LOTS of fun! Winners will be chosen as first, second and third place, and the first place winners of each weight class will move on to the bodacious final–Best In [s]Woof[/s] Surf!
Activities will also include freestyle surfing contests, a Canine Costume Contest (Cowabunga, dude!), vendor booths and kids' activity areas, and live music, with all proceeds from the day going to the Helen Woodward Animal Center. The center raises funds for orphan pets and various center programs.
Related: Life's A Beach For These Wave-Catching Pups!
There will be a livestream of the day at www.animalcenter.org starting at 8:30 a.m.PST, if you want to catch some pretty spectacular dogs catching some totally awesome waves for a radical cause.
How can you not be mega-stoked?!

Published September 30th, 2016 12:00 AM