350 Views
10 Best Toys For Your Pomsky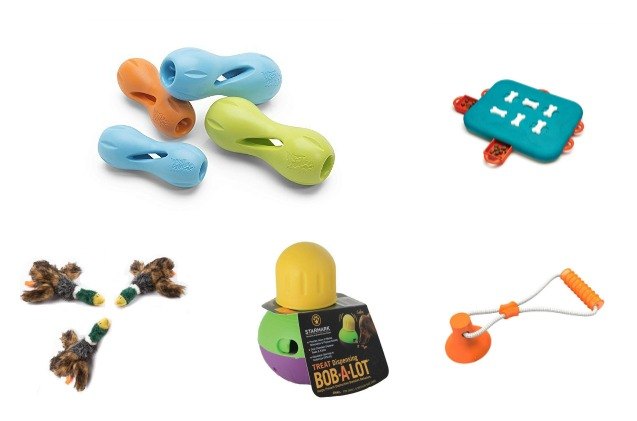 Your Pomsky is a smart and playful dog with a large amount of energy. You'll want to keep that brain challenged, so here are the 10 best toys for your Pomsky.
Pomskies are a great mix between playful and determined huskies and pomeranians. They love their people and they love their toys, so check these out when looking at how to keep them entertained!
1. Outward Hound Dog Casino.
Keep your Pomsky entertained and motivated with this challenging food casino puzzle. There are various stages of difficulty to keep even the smartest pomsky entertained and challenged, and give their brains a workout at the same time. It retails for $19.99.
This froggy will have your pomsky jumping with joy as she tries to take it down. Great for curious chewers, and enticing with a squeaker, it's great for tug of war. It retails for $13.94.
This treat dispenser is weighted ever-so-perfectly to give your pomsky some entertaining ways to get treats. Heck, if you wanted, you could even get an entire meal of kibble in this baby and give your pomsky something to keep it busy for quite a while. It retails for $17.03.
4. Bad-Ass Petz Jimmy Choo Chew Shoe.
We know Pomeranians can be sort of diva-esque, right? What better toy than a Jimmy Choo? A Jimmy Choo Chew toy, that is. Jimmy Choo not your jam? Try Tory Bark or Manalo Barknik! Complete with a squeaker to tease, they're machine washable and retail for $10.94-$12.95.
These squeakers have fewer small pieces and seams so they won't be quite as easy for the chewers that Pomskies tend to be to tear open and destroy. The seams are double-stitched for durability and your pomsky will have a blast channeling his inner hunting dog. They retail for $12.98.
6. Petfactor Indestructible Bone Chew.
Huskies tend to be chewers and pomeranians are smarty-pants who get bored easily. Put them together and your Pomsky will need this bone chew. Tough rubber that's reinforced with enviro-friendly cloth and double-stitched. They retail for $13.99 and are on Amazon's #1 Seller List.
7. TRIXIE Dog Activity Flip Board
Pomskies can be so inquisitive and intelligent – and finding the right toys to satisfy that curiosity and energy can be quite a challenge. Simple stuffed animals won't always do the trick, and sometimes you will need to tickle your pet's brain waves and TRIXIE Dog Activity Flip Board gives you an ideal way to occupy your pet's attention. Made with durable plastic that will stand up to wear and tear, this interactive toy gives you a way to combine playtime and mental exercise into one. With a promise of a tasty treat as a cherry on top!
This is a medium difficulty puzzle that features cones, disks, and hidden doors that you can use to hide treats inside. With a bit of time and patience, your dog will finally crack the puzzle and understand how it works. And for the effort, yummy kibble ensues- happy pooch, happy you!
8. SNiFFiz SmellyMatty Dog Food Puzzle Snuffle Mat
This mat is amazing. It's full of smells and (and you can add treats) that will drive your pomsky crazy trying to figure it all out. It appeals to the innate curiosity that runs rampant in pomskies, and guarantees you'll be laughing the whole time your pomsky plays with it. It will help relieve boredom and stress in your pomsky and retails for $49.99.
9. WestPaw Quizel Treat Dispenser Chew Toy.
Westpaw is known for durable toys and products, and this Quizel treat dispenser will even floats. It's made of recyclable material and is dishwasher safe and will give your pomsky a brain workout and motivate with treats at the same time. It retails for $19.95.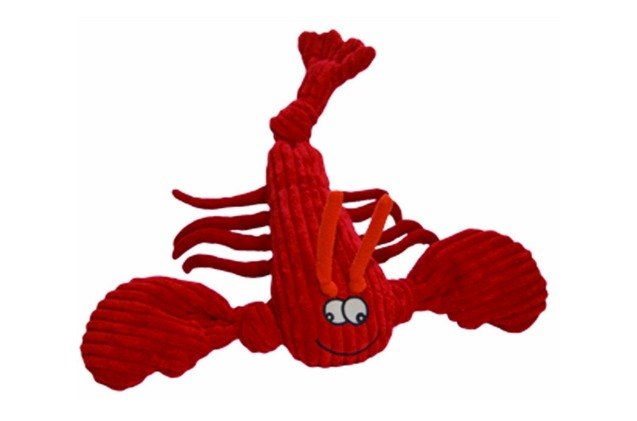 10. HuggleHounds Knotties Toy. This corduroy lobster toy will be a great chew toy for your pomsky to tackle herself, and acts as a great tug-toy when you want to play with her. It's lined with the patent-pending Tuffut Technology that HuggleHounds is known for, and doesn't have any external seams to make it easy for your pomsky to destroy. It retails for $19.99.

Published June 13th, 2018 12:00 AM