34 Views
Fur-bulous Back-To-School Supplies
February 4th, 2022 12:00 AM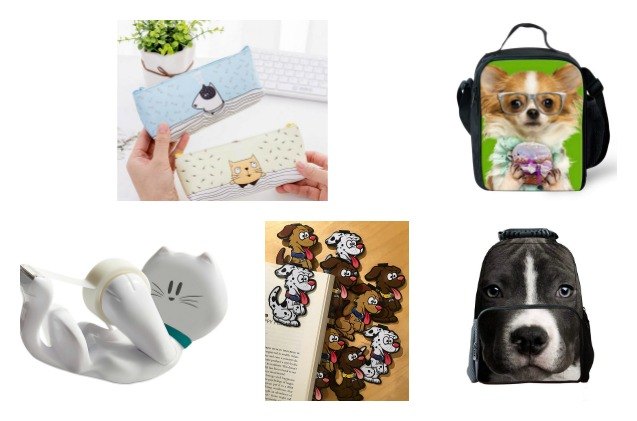 It's that time of year again…shiny bookbags and lunchboxes are hanging on the walls, ready to deck the school halls. Want to show how much you love your pets while you're being too cool for school? Check out our pet-themed back-to-school supplies.
Today, school supplies rule. They show your personal preferences and styles and let people see who you are and what you love. That's why we love these pet-themed back-to-school supplies!
1. Fun Express Paw Print Rubber Bracelet
Pets are a big part of your child's life- and a source of great joy. When the time for school comes, your kids can be quite hesitant to leave their furry friend behind. But with the help of this unique bracelet, you can keep them motivated to go to school and reminded of the doggo waiting at home! Fun Express Paw Print Rubber Bracelet combines a popular school fashion piece and love of pets- a win-win in most kids' books. The design features a big paw print symbol and a motivational "You Are Paw-Some" inscription! It is a great way to remind your kids that they are doing a fantastic job, and that a special friend is waiting eagerly at home for their return. These bracelets can be a great way to stimulate good grades and good behavior, and also make great gifts for first graders or for those littlest trick-or-treaters during the Halloween season. But when it's back-to-school time, these unique bracelets can really make a big difference and make your kid eager to stand out!
You've gotta keep your place in all the books you need to read for school and there's no better way to do so than with these fun dog bookmarks. Yes, their faces say, "Play with me!" but you can gently tell them after you're done studying!
3. For U Designs Lunchboxes
These puppies will keep your lunches nice and cool…just like they are! Tons of adorable cat and dog designs, these will be what makes your table the popular table in the cafeteria!
4. Dog Lover Mouse Pad. Can't do schoolwork without being online these days- so why not surround your dog-loving kiddo's computer corner with some canine coolness as well? With this mouse pad for dog lovers, each click will put a smile on their face (even if they are clicking through their math assignments). The base is made from natural rubber so it wouldn't slide around the desk and the top is covered with silky cloth – the mouse will easily glide on the surface in contrast to the firm grip of the pad on the desk. What's more, the silky touch is great against skin – a win win choice by all accounts.
But while the great quality of the mouse pad is all fine and dandy, it's not that which will wow your child- it's the design. Printed with vibrant colors and featuring 25 cartoon dog faces, this mouse pad is just the thing to make your child more enthusiastic about online schoolwork. Or, you know, at least give 'em something cute to look at while they're procrastinating!
Abshoo Cute Dog Backpack for Elementary Students
5. Abshoo Cute Dog Backpack for Elementary Students. Did the dog eat your homework? Not if it's coming out of this adorable backpack. Perfectly sized for your elementary-aged student this awesome and adorable dog print backpack will be your child's favorite school accessory this year. Not only will they have these neat backpack with all their favorite dog breeds patterned on top, but it is in this year's trending color of teal. It also comes with a matching lunch box and pencil case to bring the entire ensemble together.
There is plenty of space to hold all of your child's school supplies too. The main inner compartment can fit notebooks and binders. There are two side pockets that easily fit water bottles or a compact umbrella. The front zippered pocket gives them easy access to their pens, wallet, house keys, or phone. The straps are padded and adjustable which makes it comfortable to wear to and from classes or to and from home.
6. Post-it Pop-up Note Dispenser Cat Design
It's school time again! Love it or hate it, school time requires some quality school supplies- but that doesn't mean you don't get to have fun with your choices. This adorable note dispenser is one of those simple but much-needed accessories – and it comes in a design that no pet lover could resist. Shaped like a cute and cuddly kitty that holds the notes in its paws, this dispenser can hold 3"x3" post-it notes and makes them always close at hand.
Post-it Pop-up Note Dispenser is designed to be convenient and easy to use – the kitten's paws hold the notes block and allows you to take just one at a time. Quick, efficient, and super cute. Also, the special slanted design and a wide base make this cat-shaped dispenser sit stable on your desk – no tipping over when you reach over for a note! This is a purr-fect note dispenser to show your love for your pets and make sure you won't ever forget the important daily tasks.
Maydahui 12PCS Dog Ballpoint Pens
7. Maydahui 12PCS Dog Ballpoint Pens. Call yourself a 'wiener' with these cute dog gel pens. And feel free to spread the dog love around, as this pack comes with 12 pens – perfect to share.
Why have boring old notebooks when you can have a fabulous little corgi wiggling his hiney at you? Or a sweet bull terrier telling the world dog hair is your glitter? Yeah, you wouldn't! There are a couple of fun breed covers and you'll need them all!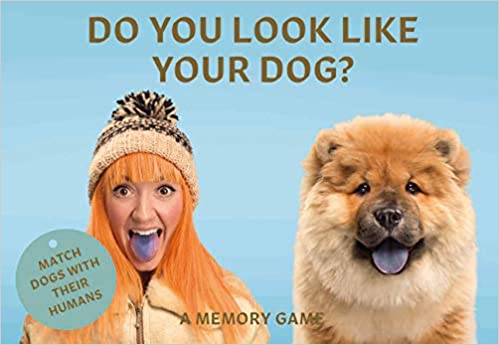 9. Do You Look Like Your Dog Game. When going back to school you want more than just to learn math. You want to be ready to make new friends and share with people the things you really love. That's why we think every backpack heading off to school should be outfitted in the memory game "Do You Look Like Your Dog?". It would be great ice breaker to pull out at free time to help to meet some new people, plus anytime you are exercising your memory you are giving your brain a workout so what teacher is going to complain about that? They always say that people begin to look like their dogs, or is it that dogs grow to look like their people? Either way, this funny game has 50 cards of pooches and people, all you need to do is remember where they are and match them up before the next bell rings.

Published February 4th, 2022 12:00 AM