3 Views
"A Dog's Life" Shows Dogs' Worlds Based On Their Favorite Stuf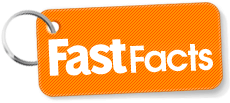 A recent photography project called "A Dog's Life," is giving people an intimate look into the lives of dogs, and what they value in the most adorable way.
Alicia Rius is an animal lover who photographs pets by trade. She wanted to do more than just pet portraiture and came up with a unique project that not only showcases her beautiful art, but the personality of some pretty precious pups.
Related: Google Photos Now Has Facial Image Recognition For Your Pets
Calling her project "A Dog's Life," Rius, who is based in Los Angeles, took pictures of dogs she recruited from several Facebook groups. A call for 'dog models,' brought her in touch with pet owners, and she talked with them about their dogs and their dogs' personalities.
Rius believes that in many ways, dogs are much like humans, able to form their own attachments to certain things that may give a bit of a deeper insight to their personalities. While talking with the pet owners, she found that there were some objects that really did seem to 'go with' the dogs, showing their true personality or life circumstances. She says that photographing the dogs' belongings as well as the dog gave her an inside view into the life and world of each dog.
She named each of her photos based on their personalities and gave a little snippet about them based on their side-by-side photos of them and their stuff. Saying of Bear, an English Bulldog she titled, "The Neurotic," his stuff showed his stubbornness and frustration in all the chewed up things she photographed.
Another of her subjects, Lola Rose, was dubbed, "The Princess," by Rius, as she said the Maltese Shih Tzu mix seemed very much a spoiled dog with her own Insta profile and an equal say in her household events.
I'm not going to lie–all of her pictures and profiles are fabulous, but my favorite is "The Stray," a Shar Pei Mix who is eight-years-old and up for adoption from Pacific Pups in California. Looking at his profile and imagining his life made me want to fly out to California and bring him back with me. We can't add any more to the menagerie at my house currently, but look at his sweet face! Maybe he's calling you?

Published May 14th, 2018 12:00 AM