467 Views
August 12th, 2016 12:00 AM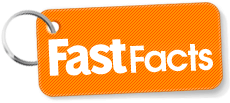 About Trakehner Horse
Physique
Athletic, large, refined
Best Suited For
Experienced horse owners, trainers, and riders
Temperament
Even-tempered, good natured, loyal, friendly, kind, energetic, intelligent, and eager to please
Comparable Breeds
Thoroughbred Horse, Arabian Horse
Trakehner Horse Breed History
The Trakehner Horse is one of the oldest warmblood equine breeds from Germany. When King Frederick Wilhelm I of Prussia wanted to provide his soldiers with a reliable form of transportation that would be sounder and faster, as well as have more endurance, he established this unique breed in 1732. A royal stud farm was opened for breeding purposes at Trakehnen in East Prussia, and he crossed petite native mares, known as Schwaike, with Thoroughbred horses that came from England and purebred Arabian horses.
A variety of other equine breeds were tried throughout the years, but the stud directors eventually limited the options to the Arabian and the Thoroughbred. As a result, a horse breed was developed that fulfilled all of the king's wishes. And as a result of strict selection, only the best horses were allowed to breed. Horses that were considered merely "average" were sold in order to be used as riding horses.
Trakehner horses are beloved for their appealing, stable, and charming personality.
Over time, horses that were born at Trakehnen were referred to simply as Trakehner horses. This distinguished them from the East Prussians that were being produced by breeders who purchased mares from Trakehnen and then bred those with Trakehner stallions.
Ever since the conclusion of World War II, all horses that have Trakehnen or East Prussian bloodlines are referred to as Trakehners. Many horses from East Prussia did not make it through the war, but Dr. Fritz Schilke, who was the executive director of the East Prussian Stud Book Society, attempted to locate all of the horses that were able to make it to the West. Two years after the war ended, in 1947, he was successful in creating the West German Trakehner Verband, as well as a Trakehner Stud Book, to continue documenting the breed.
Despite the horses being displaced from their homes and being exposed to different conditions, the Trakehner remained unchanged. Today, the breed is found throughout the world.
The American Trakehner Association was created in 1974 in order to keep track of this breed throughout North America. The association signed an agreement with the German Trakehner Verband in order to breed these horses in North America using the same selective breeding standards, as well as performance testing principles, as those used in Germany.
Breed Traits
The Trakehner Horse is beloved for its appealing, stable, and charming personality. These horses are good natured, alert, loyal, active, eager to please, friendly, even-tempered, intelligent, and kind, and they also have plenty of energy and athleticism.
Because these horses can be quite powerful and athletic, especially in their movements, they might not be the best choice for casual riding or for beginners who do not have experience in working with horses. For those who do have the right experience, however, these horses are willing to be trained and can be used in a variety of ways.
The Trakehner is the most refined and lightest of all warmblood horses.
Overall Description
Trakehner horses can be described as having a rectangular build. You will notice long and sloping shoulders, a well set and crested neck that is medium to long in size, and short cannon bones. Also, the hindquarters are flatter, there is a croup that is gently sloped, and the chest should be deep, while the back is short and straight.
The head of the Trakehner is refined, elegant, and usually finely chiseled. It will narrow at the muzzle, and the eyes will be expressive, kind, and large. The forehead is broad, giving the animal a look of intelligence and nobility.
This horse's hooves will be solid and the legs should be muscular and feature clean, broad joints. When walking, the animal almost appears to float with the movement. The trot is full of impulsion and balanced.
Overall, the Trakehner is deemed the most refined and lightest of all of the warmblood equine breeds.
The Trakehner Horse is one of the oldest warmblood breeds from Germany.
Colors
Trakehner horses have lovely coats in a wide range of colors. Some of the most common colors seen in this breed are roan, black, chestnut, gray, and bay. Some horses may be pinto colored as well.
Grooming Requirements
Grooming your Trakehner horse on a regular basis is important not only to keep the skin and coat clean and healthy, but also to bond with your equine companion. Set aside time to shampoo and condition your horse to keep the coat looking beautiful and to get rid of any dirt that regular brushing will not remove.
Use a hoof pick to thoroughly clean out your horse's hooves, and make it a point to examine the hooves closely each time in order to check for any injuries or infections that may be developing.
A tail brush and a mane comb can be used to keep this horse's hair free of tangles. And you can also use a curry comb, shedding blade, body finishing brush, and dandy brush to thoroughly remove dirt, debris, and excess hair from the coat to keep it smooth and shiny. Be gentle around delicate areas, such as the face, so that your horse can enjoy each grooming session.
Photo credit: Edoma/Bigstock; muro/Depositphotos.com; melory/Depositphotos.com

Lisa Selvaggio
Lisa Selvaggio is a freelance writer and editor, and our resident cats-pert, with certifications in pet nutrition and pet first aid. An advocate for better treatment of all animals, she enjoys producing content that educates others, helps them understand animals better, and inspires them to help, whether that means volunteering at a shelter, fostering strays, or simply giving their own pets a safe and happy home to live in.
More by Lisa Selvaggio
Published August 12th, 2016 12:00 AM