4 Views
Adoptable Dog of the Week – Charlie Brown
April 22nd, 2016 12:00 AM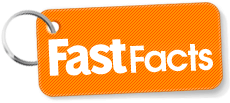 Good grief! It's Charlie Brown, our Adoptable Dog of the Week. This good boy is an adult American Staffordshire Terrier mix from Raleigh, North Carolina. Charlie Brown is already neutered, good with dogs, and house trained.
Charlie Brown's Tale:
My name is Charlie Brown, but you could also call me "Chuck." Like my namesake, I may have started out as an underdog, having more than a few footballs pulled out from under me. However, I am heroically optimistic and full of determination and hope.
I am loyal to the people I love. I am a great listener – I won't even charge you 5¢ for the psychiatric help! I love snuggling on laps and could let you pet me for hours on end. I am a wonderful work-from-home partner as I will attentively lay by your side until you decide it's time to play. I am a great big brother and love having a little dog brother and sister to play with and chase around. I have done well meeting other dogs too, but proper introductions are always important.
I love going on adventures, meeting new people, and riding in the car, especially when those adventures involve going to get ice cream or a "puppuccino." I am a well-mannered boy who is house trained, crate trained, knows "sit," and is working on other commands. Good grief! Don't you want to meet me yet? I could be the Charlie Brown to your Snoopy.
To learn more or to adopt Charlie Brown, please visit Wake County Animal Center.

Amy Tokic
Amy Tokic, Editor of PetGuide.com, is a passionate animal lover and proud pet parent of Oscar, a Shih Tzu/Chihuahua cross, and Zed, a Japanese Chin. Her love of animals began in kindergarten, when she brought her stuffed dog Snoopy into class with her every day. Now, she writes about her adventures in pet ownership and tirelessly researches products, news and health related issues she can share with other animal enthusiasts. In her free time, Amy loves perusing used book and record stores, obsessing over the latest pet products available and chasing squirrels with wild abandon (a habit attributed to spending too much time with her pooches).
More by Amy Tokic
Published April 22nd, 2016 12:00 AM