5 Views
Adoptable Dog of the Week- Reptar
September 21st, 2018 12:00 AM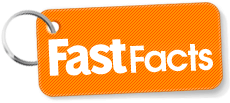 Unique name, gorgeous looks, great personality- what more could you possibly want? Our Adoptable Dog of the Week is Reptar, a two years old American Pit Bull Terrier mix from Menands, New York. This good-looking guy with a million dollar smile is neutered and ready to settle down in a furever home.
Reptar's Tale
This adorable fella is looking for an experienced dog parent to give him the wonderful life he deserves. Reptar is a sweet, friendly pooch, but he has some resource guarding issues- it seems that this cutie likes his toy so much that he has a tendency to overreact a bit if anyone dares to go for his playthings. Currently, he is working with the shelter's behavior department, in hopes that this tiny resource guarding issue will be resolved before Reptar goes into his new home. However, just in case, it would be best for him to go to a children-free home, as to avoid any mishaps if your baby and fur baby happen to like the same toys.
The same goes for other furry inhabitants in your home. Reptar doesn't have experience with felines, but he likes dogs, as long as they know to keep their paws to themselves when it comes to his prized possessions, of course. Ideally, you'll have a bit of experience with dogs and their behavior, so continuing the training and the work will not be a problem for you- as additional socialization is bound to transform Reptar from a good boy to one pawesome doggo! He only needs to be given a chance and some love, and he is sure to blossom in no time!
In case you think that you have what it needs to be Reptar's new best friend, make sure to contact Mohawk Hudson Humane Society for more information. This lovely pooch is waiting for you!

Angela Vuckovic
A proud mama to seven dogs and ten cats, Angela spends her days writing for her fellow pet parents and pampering her furballs, all of whom are rescues. When she's not gushing over her adorable cats or playing with her dogs, she can be found curled up with a good fantasy book.
More by Angela Vuckovic
Published September 21st, 2018 12:00 AM