3 Views
Adoptable Dog Of The Week – Rita
September 4th, 2015 12:00 AM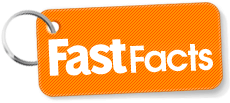 Young at heart (and at play), Rita, our Adoptable Dog of the Week, doesn't let anything slow her down! Hailing from Houston, Texas, she's a sprightly 6-year-old Rhodesian Ridgeback and Shepherd mix who loves everyone she meets. Rita is spayed, up to date on vaccines, good with dogs, cats and kids, and is micro-chipped.
Rita's Story:
Meet Rita, or Rita Bonita as I like to be called! A while back, Scout's Honor Rescue was nice enough to take me and my little brother into their program when my owner had to go into hospice care. I was sad to lose my owner, but felt safe with Scout's Honor and knew they would take good care of me and my brother. Needless to say, I was pretty nervous when I first came into the program, but I've adjusted fabulously to my new life and my little brother already found his forever home. Now it's my turn.
But since this is a personal ad of sorts, let me tell you a little more about myself. Scout's billed me as a "senior girl" but a lady never really divulges her true age right? Since age is not a number but rather a state of mind. Some of my friends include young adult dogs and young people AND I have totally keep up with them, no problem! Don't get me wrong I LOVE my sleep, but unlike my feline friends I have one life to live and I plan on living it to the fullest. I love to go to the dog park and am fast friends with everyone I meet! I must say I'm just an all-around great girl!
Concerning my house manners, I'm totally house trained, YAY (who's not, seriously??) : ) I get along with other dogs but would REALLY like a canine brother or sister that likes to play, but can be low-key like me and cuddle at the appropriate hours. I'm past that point in my life where I like to be around dogs that are just bonkers. I really like sitting on the couch and watching football with anyone who will let me. So if you like to snuggle, all I can say is PINCH ME I'm DREAMING : ) because I love to snuggle too. Oh, and I love those short people they call kiddos. Love to curl up on the bed or sofa with them and snooze – I use them as pillows.
Other likes include doggie treats, rawhides, and dog toys! Which leads me back to the first point, that age is a state of mind and I'm really a puppy at heart although I was initially billed as a senior dog. Ok, since you probably must want to know, I'm about 6-7 years old, in great health and consider myself to be a gorgeous golden Shepherd Mix. I also need to let you know that I'm spayed, up to date on my vaccines and micro-chipped, So I am ready to go!
So if you want a super cool, sweet, forever loyal, football loving pooch, I'm your girl! Please consider opening your home to me temporarily while I wait on my forever home! I sure don't care for boarding much, I'd much rather be in a home!
If you're interested in fostering (SHR covers all expenses associated with fostering) or adopting Rita, please visit Scout's Honor Rescue.

Amy Tokic
Amy Tokic, Editor of PetGuide.com, is a passionate animal lover and proud pet parent of Oscar, a Shih Tzu/Chihuahua cross, and Zed, a Japanese Chin. Her love of animals began in kindergarten, when she brought her stuffed dog Snoopy into class with her every day. Now, she writes about her adventures in pet ownership and tirelessly researches products, news and health related issues she can share with other animal enthusiasts. In her free time, Amy loves perusing used book and record stores, obsessing over the latest pet products available and chasing squirrels with wild abandon (a habit attributed to spending too much time with her pooches).
More by Amy Tokic
Published September 4th, 2015 12:00 AM