3 Views
Cat-Tastic Memo Pads Gets Two Paws Up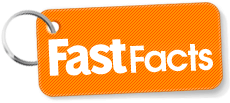 These adorable cat-inspired memo pads double as sticky notes and coloring pages. Now those boring work meeting don't seem that bad!
Since the introduction of the sticky note pad back in 1977, the low-stick pieces of paper have not changed much in terms of design other than the color. They were first brought out into the market as lined pieces of yellow paper and became widely popular. Nowadays, we can see them with or without lines, as well as the availability of funky colors.
But these sticky notes take it up a notch. Manhar Sidhu was inspired by his relationship with stray cats to create something funny, interesting yet still useful, so the idea of "Moody Kittens" was born. Moody Kittens are a series of hand-drawn cats (each with their unique story and character) on sticky notes that can be used as memo pads, coloring notes, and bookmarks.
Related: 12 Noble Novelties Worthy of Your Aristo-Cat
Get to know the characters in the Moody Kittens family. Meet Angel, a sweet, dreamy kitty who is a "connoisseur of good things in life," as well as a food lover. Then there's Prince, a gray kitten who loves Prince's music (no surprise there!), is a romantic and easy going. If you're a foodie, you'll fall in love with Chewy, a chubby kitty who loves to munch on rats while watching Tom & Jerry. If you're always on the go, Razzma Tazz is for you – he's always full of energy and has plenty of tricks up his sleeve!
The sticky note paper is high-quality, ink-proof and acid-free. Better yet, these pads can be used as a flip-animation booklet (so you can watch Razzma Tazz walk it out). The back of every page has the outline of the photo without any color, which means you can use it as a mini coloring pad, too! Sitting around during those three-hour meetings suddenly got a lot more interesting.
Related: 17 Pawsitively Purrfect Presents for Cat Moms
The project has already successfully gathered its $1,500 pledge on Kickstarter but still has many more days to go, which means you still have plenty of time to get in on this awesome deal and snag some cute kitty sticky notes. There are six catlicious designs that are sure to relate to you. So far, the most popular pledge has been the $35, which gets you six notes (one of every six designs), plus one poster. Shipping is free to the United States and Canada while the rest of the world pays a mere $6 to have these beautifully designed pads at their doorstep.
Head on over to Kickstarter to pledge some cash and get your own delightful moody cat pad delivered to you soon!

Published June 15th, 2016 12:00 AM