183 Views
Pawsitively Purrrfect Presents for Cat Moms
February 2nd, 2022 12:00 AM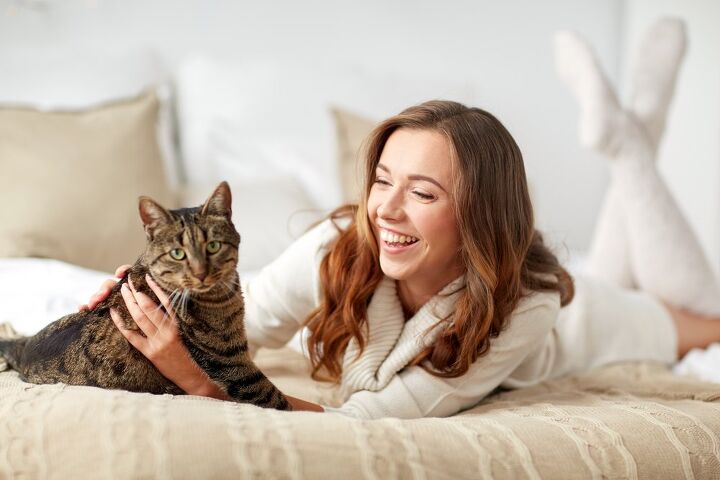 From dainty necklaces to an adorbs dress, there is a multitude of fashionable ways to let everyone know you're a crazy cat mom – and that's cool with us. Here's our list of must-have gifts to let your inner kitty run free.
1. Editor's Choice: MSC International Cat Tea Infuser
Nothing says content cat lady-like nestling up to your cuddly feline with a warm cup of tea grasped in your hands…especially when your infuser is also shaped like a cat. Win-win!
2. Runner Up: Cat Donut Pillow
You like cats. You also like fluffy pillows. And donuts. Combine your three loves with his adorable cat-shaped donut pillow – the perfect addition to your cat- and food-related home decor items!
Get your purr on at Etsy!
3. Best Headband: Merroyal Glitter Cat Ears
Accessories are to your outfit what Christmas ornaments are to trees – a necessary adornment to celebrate something special. This time, that special something is none other than YOU! Treat yourself to this kitty headband and prepare yourself for all the "Where did you get that?! questions.
4. Best Watch: Top Plaza Women's Platinum Plated Analog Quartz Watch
With this fashion-forward timekeeper, you won't wait for anyone to ask you for the time! Each hour is marked by a different cat however, so if you're not used to reading analog clocks, this might not be the watch for you!
5. Best Purse: Purrfect Purse
This Chloe Cat Purse will absolutely complete your feline-friendly fashion ensemble. Goes purrfectly with the cat wristwatch and kitty ear headband above!
This purse is available at Meowingtons. Nope, we didn't make that domain up – it's that awesome!
6. Best Sweater: Unisex Hoodies Pet Holder With A Large Pouch
Finally, something for the both of you! If your cat is always on your lap, constantly looking for somewhere warm and cuddle to rest his sweet little head, this hoodie will be a staple in your wardrobe. Your little kitty can rest easy in the front kangaroo-like pouch while you go about your daily business. Get them while they're warm and cuddly!
7. Best Ring: HANFLY Sterling Silver Cat ring
If you like it, then you should make a ring out of it – that's what Beyonce said, right? Anyway, this super-cute sterling silver cat ring will no doubt bring a smile to your face every time you look at it.
8. Best Dress: Allegra K Women's Cat Face Mini Dress
Simple, sleek, and subtle, this gorgeous cat print dress can go from a day at the office to a weekend on the town with ease. It's printed cat face paired with it's crisp collar adds a nice contrast to the basic cut of the dress. And if maroon isn't your color, not to worry, this dress is available in seven other colors and a wide range of sizes so you can find the best dress for you.
9. Best Cup: KIAN ABBOTT Cat Paw Cup
If your wardrobe and room is littered with cat-related items, why should your kitchen get away scot-free? Throw some cats in your kitchen (not literally) by introducing these adorable cat paw drinking glasses! Drinking milk has never been so punny.
You can buy these frosted, heat-resistant glass in a pack of four, sets of two, or individual cups.
10. Best Sticky Notes: 360 Cute Cat Sticky Notes
Now, since we've rid you of all your financial stability with these fantastic feline gifts, we'll give you a break and show you these chic (and cheap!) sticky notes. It'll no doubt perk up that cat-crazy student in your life and, well, they sure do need it after all that studying.
11. Best Socks: Geoot Cartoon Animal Pattern Thigh High Stockings
These 100% nylon thigh-high socks pair wonderfully with that little black dress you never wear. Get that thing out of the closet and pounce into the clubs!
12. Best Necklace: Cat Chain Necklace
This simple yet striking design shows you're both cat- and fashion-friendly.
It's like the traditional game of Monopoly we all know and love…EXCEPT WITH MORE CATS! This set includes tokens in the shape of cat essentials: a fish, a ball of yarn and even a mouse. Prepare for a cat-astrophic game you'll never forget.
We are committed to finding, researching, and recommending the best products. We earn commissions from purchases you make using the retail links in our product reviews. Learn more about how this works.

Published February 2nd, 2022 12:00 AM