5 Views
Jacksonville Jaguars Debuts NFL's First In-Stadium Dog Park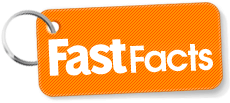 It'll be a dog's day this football season for Jacksonville Jaguar fans, as Pet Paradise Park–a place for fan's dogs to hang while the game plays on–debuts.
Football fans can be a bit…enthusiastic. In fact, many would tell you that the only thing they love more than football is their dog.
Which is why a place to bring your dog while you are rooting your team on makes total sense, and is the concept behind Pet Paradise Park at the TIAA Bank Field Stadium in Jacksonville, Florida. Fans of the Jacksonville Jaguars will be able to bring their dogs to the new pet park designed just for them in August, and the experience will be one-of-a-kind.
The pets who will come in the 2018 season belong to season ticket members, winners of a Pet Paradise Top Dog sweepstakes and winners of an auction that benefitted the local humane society. They expect to host about 250 dogs.
Related: Football Fans Score a Touchdown When Naming Their Dogs [Infograph]
Pet Paradise teamed up with the football team to give pet guests and their owners a unique opportunity and game-day experience, while also raising money and awareness to help community pets in need. Fernando Acosta-Rua is the CEO of Pet Paradise and says that their long-standing partnership with the Jacksonville Humane Society has helped drive them to embark on raising $50,000 this season for homeless pets in Northeast Florida.
To win one of the top spots at the Pet Paradise Top Dog park, hopeful entrants can log online each week, and 10 winners will be selected to enter the park. Additionally, the winners' humans will be given two tickets to the football game (oh, yeah, those are fun too!) and the Jaguars will feature a grand prize winner each game-day.
Additionally, pet parents can bid on a game day package for each home game by going to the Jacksonville Humane Society page. Each game day, five packages will be offered and will include two game tickets, a parking pass and access for one dog to the Pet Paradise Park. All proceeds will go to homeless pets looking for their forever families.
Before each game-day, Pet Paradise locations will allow pet parents to pre-register and ensure that dogs are vaccinated and ready for game day. If there are any vaccination needs, Pet Paradise veterinarians can help make sure all are ready. Scott Massey is the senior vice president of corporate partnerships for the Jaguars and says that the partnership will bring a new meaning to the term 'tailgating.'
Related: Top 7 Best Official NFL Fan Essentials to Get Your Dog Ready For Kickoff
Pet Paradise Park will have a large artificial turf area for dogs to play, as well as a swimming pool (bone-shaped, of course). The park will be monitored by Pet Paradise employees, including veterinarians, the entire game and pet humans can pick their dogs up after the game.
The first game is set to be against New Orleans on August 9, 2018.

Published July 3rd, 2018 12:00 AM