1 View
Sky-Diving Dogs Take African Poachers Out
October 7th, 2016 12:00 AM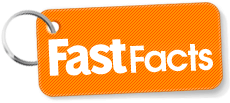 You may have heard the term, "When Pigs Fly," but we bet you'd never think that might apply to dogs! Guess what? These amazing canines take high-flying to a whole new level!
Animal poaching in Africa is a problem. A big problem. In September, studies released at the Convention on International Trade in Endangered Species of Wild Fauna and Flora (CITES) showed that the majestic African Elephant population has seen a swift and terrifying decline in the last several years, with an approximately 1/3 decrease in only seven years, mostly credited to illegal and horrific poaching. The reports and studies also showed that the poaching of rhinoceroses is a problem of epidemic proportion–in 2007 the reported number of rhinos killed was 13, but in 2014 and 2015? Over 1200 rhinos were killed, as poachers get more bold and technologically advanced in their poaching efforts.
Related: Throw Away Dogs Recruited To Be K9 Dogs
So Africa is fighting back for their precious animals and using man's best friend to do so. Canine units are being formed across the country's national parks to be part of unique poaching units–unique because the dogs are dropped from helicopters or airplanes right before they are let loose to track identified poachers.
You read that right–they rappel down from helicopters or dropped out of the airplanes (all safely done, with their human law enforcement counterparts) in order to be on the ground to more quickly attack and contain poachers. The dogs and their handlers are trained outside of Johannesburg, at the elite Paramount Group Anti-Poaching and Canine Training Academy.
Most of the dogs trained are Belgian Malinois and German Shepherds, and while training, they are taught not only how to locate suspects in the wilds of the jungle, but also to seek out firearms and contraband poachers often hide in their illegal efforts. Catching the scent and getting on the trail of the poachers is the key to the success of the dogs, so they are also trained to go after poachers immediately upon reaching the ground.
And go they do! One of the response dogs, Killer, a Belgian Malinois, has been the leader in efforts to take out 115 poaching teams in an 18-month period. That translates to hundreds and hundreds of saved animals, as well as a firm example to poachers letting them know that anti-poaching efforts are ramping up. Killer's brother, Giant, is also in training, and will be part of the planned 400 canine units across the country committed to catching poachers.
Related: Adorably Distracted Dog Sworn In As K9 Assistance Pooch
Some dogs rappel while others actually sky-dive. Arrow was Africa's first sky-diving dog purposed to catch poachers, and led the way for other dogs to protect wildlife in areas where poaching is prevalent and predominant. High-alert areas include Ol Pejeta Conservancy in Kenya and Odzala-Kokoua National Park in the Republic of Congo. Recently, two Belgian Malinois team members at the Odzala-Kokoua park were key leaders in the detection of ivory and illegal bushmeat found in luggage.
So watch out poachers…clearly Africa means business when it comes to illegal activity–and they're bringing in the big dogs to prove it!

Published October 7th, 2016 12:00 AM