1.2K Views
February 13th, 2013 12:00 AM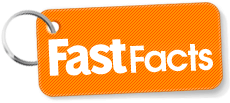 About Samoyed
Best Suited For
Families with children, active singles, houses with yards
Temperament
Happy, trusting, loyal, hardworking
Comparable Breeds
Alaskan Malamute, Siberian Husky
Samoyed Basics
Originally intended to be a working dog, the Samoyed has all the qualities you'd expect in this type of dog. Not only is it alert and strong, it is happy, trusting, loyal, hardworking, gentle, and playful. On top of all that, this is one incredibly beautiful dog.
Wonderful companions for a variety of households, Samoyeds possess great watchdog abilities and are amazing with children. Read on to learn more about this breed.
Wonderful companions for a variety of households, Samoyeds possess great watchdog abilities and are amazing with children.
Origin
An ancient Russian breed that originated in Siberia (one of the harshest environments in the world), Samoyeds were used for sledding, herding, guarding and keeping their owners warm. These dogs were kept by a native tribe to ancient Siberia known as the Samoyeds. The Samoyeds were used to pull sleds, herd reindeer, and hunt animals – including the polar bear. Even though it is largely used as a companion dog today, it still retains many of the traits that made it a staple in Siberia.
Pedigree
Recent DNA analysis of the Samoyed has proved that this breed is one of the 14 most ancient dog breeds.
The Samoyed was recognized by the AKC in 1906.
Food / Diet
Samoyeds do well on a raw diet, which is no surprise, as its ancestors were used for hunting. Even if you go the dry dog food route, feel free to throw your dog some extra meat and even a real bone to chew on. As well, your Samoyed may enjoy raw fruits and vegetables.
An excellent companion dog, the Samoyed loves being around people.
Training
Be warned: undertaking the training of a Samoyed is not for the faint of heart. You'll need more than skill to train this intelligent and independent dog. Don't get us wrong – of course it is possible, but it will take a lot of time, patience and consistency in order to be successful. You do have something going in your favor – the Samoyeds are eager to please. It will take a firm hand to train them and this breed does need consequences of its actions, so use positive reinforcement and praise as part of the training process. It's important to make it fun and energetic for your dog, since it can be somewhat resistant to obedience training.
You must always make sure you keep the upper hand at all times during the training process. That way, your position as alpha is understood and unchallenged. Since it is a pack dog, the Samoyed will be happiest once it knows its position in the pack.
Start training your Samoyed early and your life with this dog will run a lot smoother. It's also a great way to stop bad habits such as barking, chewing, jumping up, nipping, and grabbing onto objects.
Weight
Male Samoyeds weigh 45 to 65 pounds, while females weigh 35 to 50 pounds.
Temperament / Behavior
An excellent companion dog, the Samoyed loves being around people. This breed is great with children and needs lots of attention and affection. The Samoyed will not do well if it is left alone for long periods of time. The breed suffers from separation anxiety and is known to act out as a result of being away from its family (this includes destructive chewing and incessant barking). So if you work full time outside of the home, this is not the breed for you.
Since this is a herding dog, you'll have to watch for instincts such as nipping at your children's heels. Your Samoyed will also chase cats, deer, and livestock if given the opportunity to do so. It's a natural instinct to them and a very difficult to break.
Even though it is an intelligent dog, the Samoyed can be difficult to train. You should use consistent training methods and make sure the whole family is onboard in order to provide a unified front. As well as using treats for good behavior, make sure that there are consequences for bad behavior.
Common Health Problems
The most common health problems known to affect the Samoyeds include hip dysplasia, cataracts, glaucoma, and diabetes. Hip dysplasia affects the hips and can range in severity from moderate to severe pain. If left untreated, cataracts may lead to blindness, as will glaucoma, and diabetes is often known to reduce the lifespan of the Samoyed.
Life Expectancy
Samoyeds have a life expectancy of 12 to 15 years.
Exercise Requirements
A working dog by nature and ancestry the Samoyed needs to be kept busy. Be sure that your Samoyed gets plenty of exercise, as it helps it stay healthy and happy and it helps relieve some of the pent up energy. The more energy it uses up, the less of the impact of separation anxiety and destructive habits. The Samoyed is quite strong, as it used to pull sleds and hunt polar bears, so be careful when playing with this breed.
Even though it is an intelligent dog, the Samoyed can be difficult to train.
AKC
The American Kennel Club says this about the breed: "A hardy and eager worker, the Samoyed is known for black lips that curl slightly at the corners into the "Samoyed smile." Bright and alert, he likes to stay busy and enjoys participating in agility, herding, weight pulling, sledding, pack hiking, conformation shows and more! His heavy, weather resistant coat is suitable for very cold climates and should be pure white, white and biscuit, cream or biscuit."
Coat
The beautiful white coat that Samoyeds are known for is a double coat. The long course outer coat is made up of hairs that protect the undercoat and keep it clean. The short, dense undercoat offers warmth. Weather resistant, the Samoyed typically blows a coat or sheds twice a year. The Samoyed's coat coloring is either white or biscuit, or a mixture of the two.
Proper grooming is a high maintenance ritual, but necessary. When grooming your Samoyed, divide the hair into sections, combing first, and then brushing in order to achieve the best results.
Puppies
You can't resist these adorable balls of white fur, but even though they are cute, be warned that it is going to grow into a powerful adult. Start training early in order to control and eliminate bad habits and to establish your role as the alpha in the pack.
Photo credit: Ewa Studio/Shutterstock

Amy Tokic
Amy Tokic, Editor of PetGuide.com, is a passionate animal lover and proud pet parent of Oscar, a Shih Tzu/Chihuahua cross, and Zed, a Japanese Chin. Her love of animals began in kindergarten, when she brought her stuffed dog Snoopy into class with her every day. Now, she writes about her adventures in pet ownership and tirelessly researches products, news and health related issues she can share with other animal enthusiasts. In her free time, Amy loves perusing used book and record stores, obsessing over the latest pet products available and chasing squirrels with wild abandon (a habit attributed to spending too much time with her pooches).
More by Amy Tokic
Published February 13th, 2013 12:00 AM