73 Views
Celebrities Who Adopted Their Animal Co-Stars
September 6th, 2023 4:01 AM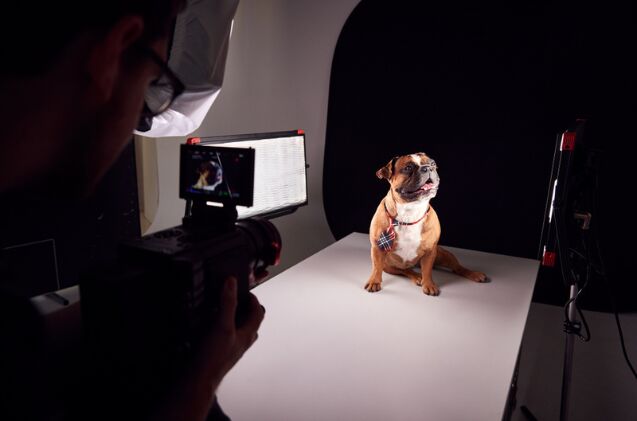 With the number of pets being abandoned and turned over to rescues and animal shelters reaching new highs, there has been a lot of chatter about the importance of the "adopt, don't shop" movement. According to the ASPCA, approximately 6.3 million companion animals enter animal shelters in the United States annually – a startling and mind-blowing number.
There have been many unique ways to help get these incredible animals out of the shelters. One that the average pet lover may not realize is the number of television shows and movies that bring on adoptable animals as furry co-stars on the set.
You may wonder, if these animals are searching for their forever home, why was something not said to the general public?
The truth, in many cases, is quite heartwarming! Many of these animals are adopted right off the set by their costars or others working on the movies. This includes adoptions involving some of our favourite celebrities! Here are a few such happy endings…
While on the set of his 2017 film, Gifted, Chris Evans was introduced to a high-energy and loving 1-year-old dog that was an "extra" during a scene filmed in a kennel setting. After discovering that this pup was up for adoption, it didn't take long for Evans to know it was meant to be. Today, Evans reports that Dodger plays an essential role in his daily routine, including cuddling up together to sleep and regularly exercising together.
Quite a few animals were seen on the Game of Thrones set, but one in particular had a happy ending. Her character's direwolf Lady may have died on the show, but that certainly wasn't the end of the bond and connection between these two. Turner convinced her parents to welcome Zunni into the family.
Looking back a little further into the history of pets adopted off the set, Cuff and Link were adopted back in 1976 from the set of Rocky. These two have enjoyed a long, happy life in the Stallone household. While it's unclear whether they are still alive today, Stallone did share a post in 2019 featuring the 44-year-old turtles. They also made a cameo appearance in CREED 2.
A more recent adoption, Lotus joined the Parker/Broderick family in April 2023, having been adopted off the set of Season 2 of And Just Like That… In the show, Lotus played Shoe, Carrie Bradshaw's cat. Not only has Lotus been adopted to spend the rest of his life with Parker, but he will continue to start on the show alongside her.
This may not be an example of a show or movie set, but Benjamin Button's claim to fame was his role in Swift's music video for ME! In 2019. When the cat was played in Swift's arms to film the scene together, he started purring and snuggling into her. He knew right away this was his forever person, and it didn't take long for Swift to reciprocate those feelings.

Britt
Britt Kascjak is a proud pet mom, sharing her heart (and her home) with her "pack" which includes her husband John, their 3 dogs – Daviana, Indiana, and Lucifer – and their 2 cats – Pippen and Jinx. She has been active in the animal rescue community for over 15 years, volunteering, fostering and advocating for organizations across Canada and the US. In her free time, she enjoys traveling around the country camping, hiking, and canoeing with her pets.
More by Britt
Published September 6th, 2023 4:01 AM