4 Views
Adopt a Dog, Get Awesome AirBnB (Almost) Free!
September 30th, 2016 12:00 AM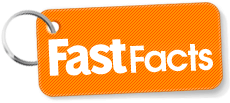 We love creative ways that help rescue animals. There's a huge stray pet problem in Hungary and one bank has come up with an innovative way to help solve it!
AirBnB Budapest has joined with Erste Bank in Hungary to find furever homes for some of Budapest's stray dogs with a unique new campaign that features the cutest dogs ever. Erste's has been in the business of helping people buy their forever homes, so now they're expanding their services to help homeless dogs find families as well.
Bank officials contacted the owners of three luxury AirBnB properties in the heart of Budapest, and the owners agreed to 'virtually' share their apartments with homeless dogs who are currently staying with the Illatos ut Dogs Home in Budapest. Much like in many other countries around the world, available shelter space for stray dogs is in high demand and low quantity, and creative solutions need to be found.
And that's is exactly what this campaign aims to do. When someone adopts one of the participating pups, they then get to rent one of the apartments for next-to-nothing–about $10 US. Typically the luxurious apartments would normally go for approximately ten times that, and the hope is that offering these outrageously low rates will not only unite dogs with their fur-ever families, but bring awareness to the topic of stray dogs. More awareness may bring about more adoptions, and in the end, finding dogs their forever homes is the goal.
Related: Seven Tips For Staying In Hotels WIth Your Dog
So, we get the privilege of seeing the adorable Taco spread the news about the opportunities available in the beautiful apartments (all located in the heart of gorgeous Budapest) and share the spotlight with several of his friends, all of whom are looking for homes.

Published September 30th, 2016 12:00 AM