4 Views
BabelBark App Brings All The Barkers To The Block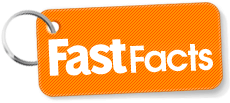 This cool app has the capability to bring shelters and local businesses together, offering pet parents and their adopted pets greater support and connections.
Pet-related software developer BabelBark knows it takes a village, and they say they want to connect you and your pet to that village with their easy and free app that manages your dog's life in a convenient, connecting way.
Related: 6 Favorite Pet Tech Picks from CES 2017
BabelBark will allow neighborhood shelters to offer their new pet adopters the app so that they can quickly and conveniently connect to the local businesses and veterinarians who will support both new pet parents and their new fur family members. This app also has an optional health tracker that allows you to monitor your pet's activity and fitness levels to help keep your pet healthy and happy.
The app will allow pet parents to schedule veterinary appointments and payments, and will keep medical records, lost and found info, pet licenses and emergency care info all in one convenient place. BabelBark also allows pet parents to search their database of foods and nutritional information for the best, most informed decision about diet choices for their furbabies.
This summer, BabelBark will be able to connect with mandy commonly used shelter software systems, which will allow shelters to share information and give new pet owners all the history they have about the pet they are adopting in one simple transaction. More, local pet businesses and vets will offer promotions and discounts to new pet owners who adopt through shelters, and allow pet parents to be aware of resources around them.
Related: KYON Pet Tracker Lets Dogs Talk to Owners
Founder and CEO of BabelBark Roy Stein says that most of the employees at BabelBark are supporters of local shelters and adopted their pets as rescues. This is what motivates them to work with shelters and surrounding local businesses to envelope new pet parents and their pets with the very best starts.
[Source: PPN]

Published May 19th, 2017 12:00 AM