6 Views
Dream Parks Do Come True During Beneful Dream Dog Park Project
September 20th, 2016 12:00 AM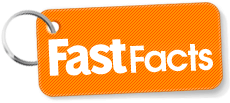 Your vote counts! One lucky dog park will earn $30,000 to improve and enhance its surroundings, and you can help decide which one wins.
Beneful is sponsoring an amazing contest that will allow you to vote for one of seven dog parks to win $30,000 in their Beneful Dream Dog Park Project!
The contest runs through November 1, and dog lovers everywhere have the chance to decide who the lucky recipients will be!
Not only will the winning park recieve the monetary donation, but they'll also win an additional prize in the form of amazing park equipment that is valued at $5000, and most fun, support from the Beneful Dream Dog Park volunteers!
Related: Data Shows Dog Parks Growing In Popularity Nationwide
Beneful originally rolled out the Beneful Dream Dog Park Project six years ago, and in that time, has given more than two million dollars in donations! The money has been used to enhance existing dog parks and to build new ones in over 20 communites in the country.
All nominated dog parks are unique in their design and their needs for improvement. Some of the things the winning prize money could go to range from extra benches and tables (we're sure the dogs want humans to be comfy too!), dog-friendly landscaping and shade structures to agility equipment or even water features similar to human splash parks!
Related: Ask The Hairy DogFathers: Dogs Drooling To Go To The Dog Park
Beneful brand manager James Sun knows that the bond between humans and their dogs is so important! He spends a lot of time at his local dog park with his dog Coach, and knows that time spent strengthen this important bond.
The Beneful Dream Dog Park Project is purposed to help give dogs and their humans special places to be together, as well as to socialize with other dogs!
In addition to the contest running, Beneful will be collaborating with Walmart as they host special events just for pups on October 1st and 2nd, 2016. Walmart's site has all the dates and deets. If so, you can cast your ballot right there for your pick of the parks, but you can also vote online here. You can vote daily by sharing posts on Twitter or Instagram (be sure to use BOTH and the hashtag for whatever park you are choosing!), so be sure to return, return, return to vote and ensure your fave wins!
The seven lucky parks from which you can choose are:
Boomer Street Dog Park near Milwaukee, Wisconsin
Broad Ripple Dog Park in Indianapolis, Indiana
Leash Free Zone Dog Park near Dallas, Texas
Millbrook Dog Park in Raleigh, North Carolina
PAW Park in Oklahoma City, Oklahoma
Piedmont Park Dog Park in Atlanta, Georgia
Swope Dog Park in Kansas City, Missouri
You can find out about each park at Beneful's site. Vote for your favorite and help Beneful choose what park to let the dogs out in!

Published September 20th, 2016 12:00 AM