2 Views
Philanthropist's Pooch Motivates $2.5-million Donation To Veterinary
October 24th, 2016 12:00 AM
We're committed to finding, researching, and recommending the best products. We earn commissions from purchases you make using links in our articles. Learn more here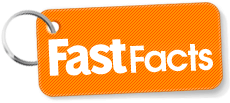 A couple's love for their beloved furbabies motivated them to donate money to fund state-of-the-art surgical facilities for The University of Guelph's Ontario Veterinary College.
A beloved poodle belonging to well-known philanthropists Emmanuelle Gattuso and Allan Slaight was the inspiration behind a $2.5-million donation from La Fondation Emmanuelle Gattuso.
The donation was made to help fund a $9-million project that will create new surgery and anesthesia facilities at the University of Guelph's Ontario Veterinary College (OVC). The gift from La Fondation Emmanuelle Gattuso will honor James, the dearly loved poodle of the benefactors. James, who died in 2013 at the age of 12, underwent several surgeries in his lifetime and Gattuso was able to witness the passion and determination the OVC Veterinary Team have when it comes to treating companion animals. It is that passion and drive for excellence in veterinary care that Gattuso said inspired her to give so generously.
Related: Widowers 1 Million Donation To Winnipeg Humane Society Offers New Hope
The donation was made as part of OVC's Friends Together For Longer campaign–a campaign whose mission is to 'help the pets we love live longer, healthier lives,' and will help create companion animal surgical and anesthesiology facilities.
Currently, advanced diagnostic and surgical procedures are not commonly available within general veterinary practices. OVC ends up treating over 2000 dogs, cats and other pets annually. Of those 2000, approximately 90 percent have illnesses like cancer, heart disease or other serious issues, with maybe half of those issues requiring surgery.
OVC Dean Jeff Wichtel claims that their hallmark of highly skilled and compassionate care will now be accompanied by technologically advanced equipment and facilities.
Related: Road To Recovery: Post-Operative Spay and Neuter Care
Included within the newly created facilities will be the James Slaight Advanced Surgical Complex, which will have several operating suites that will accommodate both routine and advanced surgical procedures. The generosity of the foundation will help OVC to be innovators in veterinary medicine in Canada, and they hope, around the world. OVC students will be learn to use the latest technology and techniques, and will be able to offer the most advanced care available, tying right in with the Friends Together For Longer Campaign's goal to help loved pets live longer.
Gattuso knows that pets mean so much in our lives, and says that they bring out the bests in us. Gattuso and Slaight still have a poodle at home with them, Stewart, who was named for Slaight's favorite magician, Stewart James.
Ever the generous benefactors, it's clear they are committed to ensuring that all pet families have the best opportunities for health care and longer lives, and we think that's pretty fabulous.

Published October 24th, 2016 12:00 AM