4 Views
Tesla Cars Could Have a Special 'Dog Mode' in the Future
October 24th, 2018 12:00 AM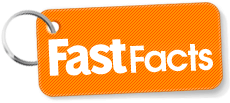 The company's CEO, Elon Musk, hinted that this new pet pawrent-oriented Tesla mode could be implemented with one of the next updates.
Keeping your dog safe should be your top priority as a pet parent. That's why it's inexcusable to leave your four-legged best friend trapped in a hot cat while you go do some shopping. Not even if you crack open the window or don't plan on staying long in the store. The temperature in the car can get really high really fast in the summer, leading to tragic outcomes for pooches unlucky enough to be left alone in the vehicle. Even when it's not hot outside, your pet could face other dangers, such as dognapping. So, is there a viable solution in the future, that's not just abstaining from the dangerous practice? Elon Musk hints there might be.
Some time back, the innovative car company Tesla Motors, implemented a feature called ' Cabin Overheat Protect' that was thought to be a good solution for pet owners that drive electric cars. Unfortunately, this feature is meant to prevent the temperatures in the car from rising over 40°C or 104°F, which is still too hot for a dog. The option to keep AC on in Tesla's cars has been the go-to option for some of the company's pet-owning clientele, but it's still far from a safe foolproof method.
That's why one Twitter user suggested to Elon Musk that the next Tesla update should include a so-called dog mode. This will allow you to lock the car, but leave the AC on, put on some music and have a display screen notifying concerned citizens that your pet is doing OK- no need for anyone breaking the window of your fancy electric car. Another enthusiastically chimed in, saying that the display should show the car temperature as well, as it would offer more assurance to passerby.
Yes
— Elon Musk (@elonmusk) October 20, 2018
Exactly
— Elon Musk (@elonmusk) October 20, 2018
Musk seemed to like both of the ideas and had signaled that their users could expect something like the proposed 'dog mode' with the Tesla 3's next update. While an affirmative tweet doesn't equal a guarantee, the eccentric CEO had been taking feature requests from owners on social media in the last few months. He seems keen on implementing the most useful and interesting ones, so hopefully 'dog mode' makes it to the list! In the meantime, keep your furry bestie safe and never leave them unattended in your car.

Angela Vuckovic
A proud mama to seven dogs and ten cats, Angela spends her days writing for her fellow pet parents and pampering her furballs, all of whom are rescues. When she's not gushing over her adorable cats or playing with her dogs, she can be found curled up with a good fantasy book.
More by Angela Vuckovic
Published October 24th, 2018 12:00 AM