54 Views
Doggie Dining Takes A Trip Into Drive-Thru
October 5th, 2016 12:00 AM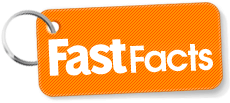 They say it's a "Dog eat dog " world… and one entrepreneurial Dog Mama took that to heart. She turned the tables and opened Bane and Vader's, a trendy and healthy Doggy Drive-thru restaurant!
The 'clean-eating' trend keeps trending. More and more People want to eat fresh foods, clean foods. So, why wouldn't we want that for our dogs too?
Turns out, we do, and Easton, PA dog mama Amanda Brown has decided to make that a little easier for us. She's opened Bane and Vader's (affectionately named for her two adorable English Bulldogs), a restaurant for dogs that allows pet parents to drive-thru and buy healthy meals for their on-the-go dogs.
Related: Forget Doggy Bags! Restaurants That Serve Dog Friendly Menu Items
Brown partnered with Freshpet, a fresh dog food company committed to natural and fresh options for pets, to serve what she calls, "Yappy Meals," which come in all varieties of diets to meet the needs of all doggies. Offering gran, grain-free and raw foods, customers are able to choose meals that are based on ingredients like chicken, turkey, beef, bison and salmon. Then, dogs are given the option of choosing additional pooch-friendly foods like apples or green beans to delight their canine tastebuds. They can even choose extra yummy toppings like healthy cottage cheese or protein packed peanut butter!
Brown, a former pharmaceutical sales representative said the idea for what may be the nation's first and only doggie drive-thru came to her when she observed her dogs lounging around, as dogs do. Thinking it would be nice for them to have the option of a fresh, healthy and 'fancy' dog meal, she decided to investigate the feasibility of a restaurant, even small-scaled, for dogs.
Related: Swedish Restaurant Introduces Menu For Dogs
She also came across survey statistics that showed one in six people will pick up something for their dogs when going through drive-thru restaurants themselves, and so, she decided to offer Yappy Meals and 'BowWow Bowls' to four-legged family members. The meals also include a cute little toy for your pup, as well as a clean-up bag for after dinner disposal. Adorable and practical!
So, if you're in the Lehigh Valley, PA area, take a run through the 'thru. We've got a feeling your pup will be asking for regular dinners out!

Published October 5th, 2016 12:00 AM