95 Views
August 18th, 2021 12:00 AM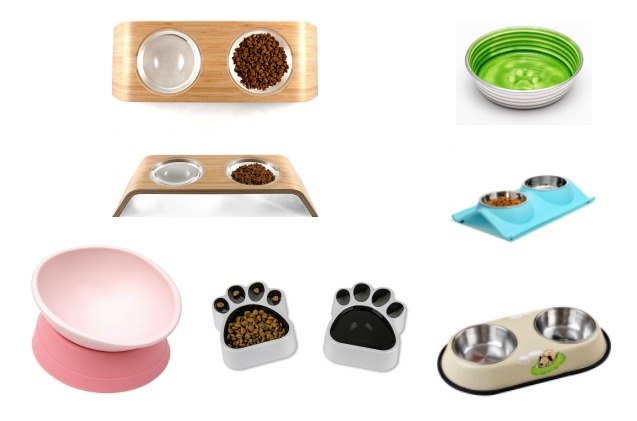 Finding the right dinnerware for your Shorkie is important because he's prone to hypoglycemia. We've collected the best bowls for Shorkies to make mealtime more palatable!
Many people work toward a free feeder situation with their pets–they like to allow their dogs or cats to eat when they want to, much as we'd do when we're hungry. Your Shih Tzu /Yorkshire Terrier cross can't do that, though, as Shorkies are prone to hypoglycemia, particularly when puppies or stressed, so you want to make sure their dining is appropriate and often. Check these bowls out to find the right one for the job.
1. Editor's Pick: Loving Pets Extra Small Robusto
This bowl is made of stainless steel and touted as nearly indestructible. Though Shorkies are small but mighty, doubtful they'd be able to do any real damage to it, but it's nice to know it's constructed so solidly. And that it's extra small for your dynamo to easily access.
2. Runner Up: Loving Pets Le Bol
We also like the Loving Pets Le Bol extra small bowl. It is a stainless material as well, but has a ceramic-like interior that will resist odors and bacteria that like to collect. They come in sweet colors and are easy to care for.
3. Best Slow Feeder: HWDID Fun Feeder
Yes, even little dogs can get bloat, which is dangerous and a result of overeating. Zealous eaters enjoy the stimulation of getting food from this puzzle feeder and they also bring food into their little bodies in a safer and slower fashion, reducing the chance of too much air and then their stomach twisting.
4. Best Eco-Friendly: KNOWAIR Eco-Friendly Stainless/Bamboo Bowl
These fun-colored bowls are small enough for your pup but big enough in features to make them a hit. Stainless bowls come out of the eco-friendly and recyclable bamboo insert for easy wash and if your doggo decided to chew on the liner a bit (just saying) no big deal because the material is earth and dog-friendly.
5. Best Slant: Alfie Pet Tilt Bowl
This two-piece bowl set is tilted to keep the food lower to the bottom and easier for your Shorkie to get to. The bowl part lifts out of the insert for easy cleaning and you can adjust the bowl tilt to make it just perfect for your princess.
6. Best Shape: R-Line Paw-Shaped Melamine
Want a pawsome and adorable little bowls for indoor or outdoor ease? These are perfect. Made of BPA-free Melamine, the paws are (almost) too cute for your cutie! They're easy to care for and dishwasher safe, and a nice alternative to heavier ceramic with style.
7. Best Mat Combo: Home of Boutique Non-Skid Stainless Steel Pet Feeder and Silicone Mat
If you have a Shorkie that tends to create a little (or a large) mess when eating or drinking, the Home of Boutique Non-Skid Stainless Steel Pet Feeder and Silicone Mat may be the perfect solution! This set includes 2 corrosion-resistant stainless-steel bowls and a BPA-free silicone mat. The thick silicone mat is tear-resistant and non-slip, preventing the floors from getting dirty and avoiding the frustration of your dog chasing their bowls across the ground even on hardwood floors.
Unlike similar silicone feeding mats, this design includes 2 spots specifically designed to hold your dog's dishes in place in the middle of the mat. The mat is easy to wipe clean and dishwasher safe. While the mat is created thick enough to be durable and long-lasting, it is also highly flexible, allowing it to be folded or rolled up for storage. The set comes in two sizes, making it suitable for dogs up to approximately 44l lbs.
8. Best Stainless Steel: Super Design Stainless
A very basic, but totally functional set of stainless bowls that are some of the smallest we've found for your Shorkie, holding a cup. They're dishwasher safe, anti-rust and can be used as stand-alone food and water bowls or in various feeding station inserts.
9. Best Elevated: Valiai Wooden Elevated Dog Bowls
This is perfect for tiny dogs that still don't want to hunch over and eat. Made from blended molded real wood it contains two stainless steel bowls that are the right volume (350 ml) for your small Shorkie. The bowls are also the right depth, so they don't make your little puppy struggle to get that last morsel at the bottom. The look is also something that you will be very happy to have out in your kitchen as the wood gives it a finished look like a piece of furniture.
10. Honorable Mention: Upsky Double Dog station
This is another elevated station that is still small enough for your Shorkie to easily access but elevated for slower feeding and function. We love that this station is prepared for messes that may come with kibble dribble, as it catches on the resin lip. It's easy to wash and care for.
What should I consider when choosing bowls for my Shorkie?
The first thing to consider is the size of the bowls. Shorkies are small dogs and don't need big bowls- anything designed for toy or small breeds will usually be a good match for your pooch, and these bowls usually hold up to two cups of kibble or 16 ounces of liquid. Next, you want to pay attention to the materials used to make the bowls- while cheap and colorful options such as plastic might be tempting, it's better to go for pet-safe, hypoallergenic, and durable materials such as stainless steel, ceramic, or BPA-free, food grade plastic. Not only that these bowls will last longer, but you can rest assured that harmful bacteria or mold won't harbor as easily with these types of materials.
How often should I clean bowls for my Shorkie?
A good rule of thumb is to clean your pet's food bowl on a daily basis, and water bowls once or twice a week. Accumulated food bits or traces can spoil really fast, causing harmful bacteria or mold to develop, which can cause a myriad of health problems for your pet. This is why it's best to rinse out the food bowls after meals, and if needed- scrub with a mild, pet-safe detergent. Some pet bowls are also dishwasher-safe so they can be tossed in for a deep cleaning cycle, as well.
Additional resources:
We are committed to finding, researching, and recommending the best products. We earn commissions from purchases you make using the retail links in our product reviews. Learn more about how this works.

Published August 18th, 2021 12:00 AM